Mamanuca Islands, Yasawa Islands & Denarau
With over 300 islands, the hardest thing about your Fijian holiday will be choosing just one (or two).
As soon as you touch down you'll be warmly welcomed to the beautiful islands of Fiji by the forever smiling locals. One of the larger Pacific Island nations, Fiji offers much more than perfectly palm-fringed beaches. There's the highly sought after surf breaks, an extraordinarily unique culture, lush rainforests, extensive cruising and absolute world class diving experiences.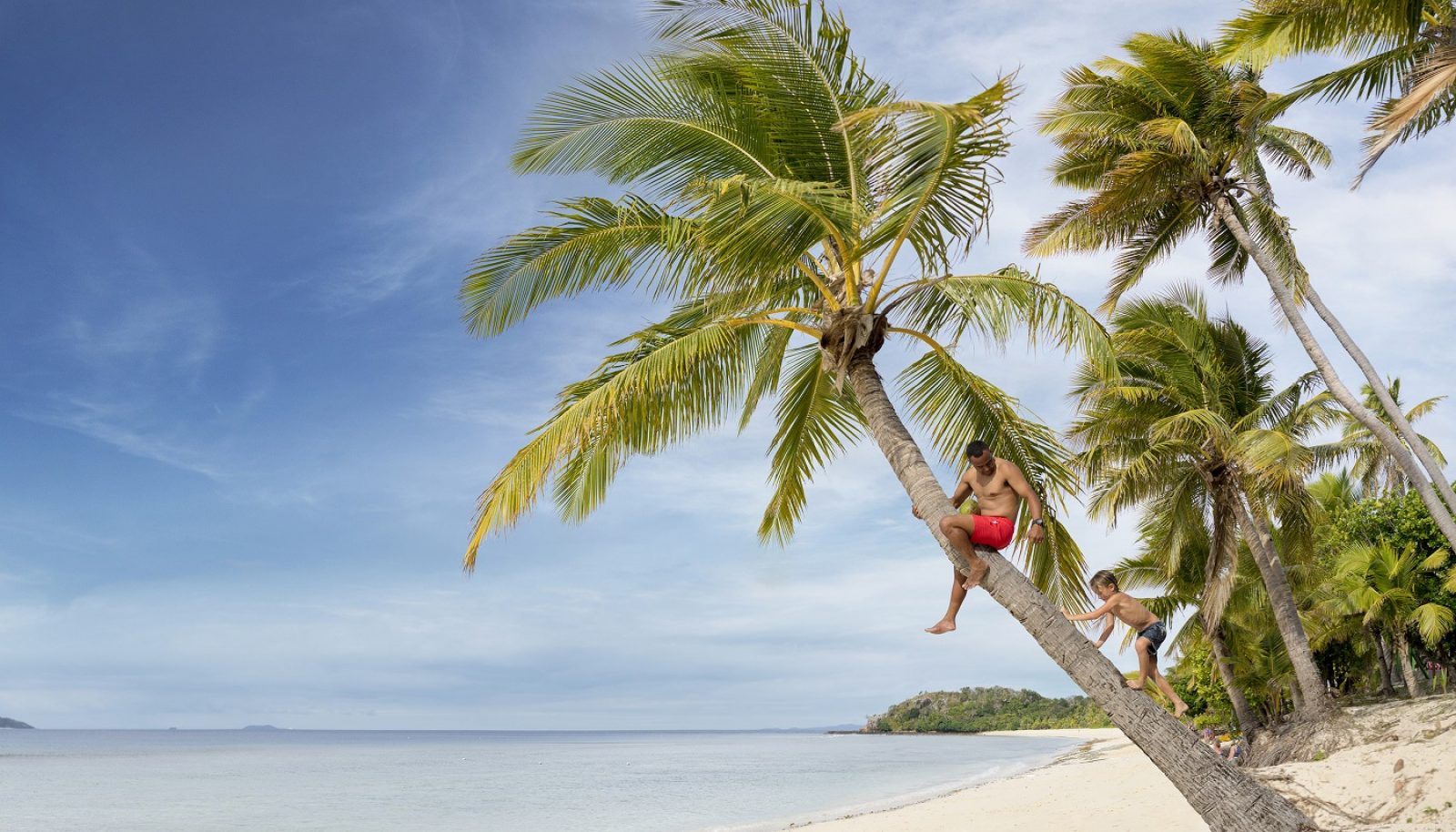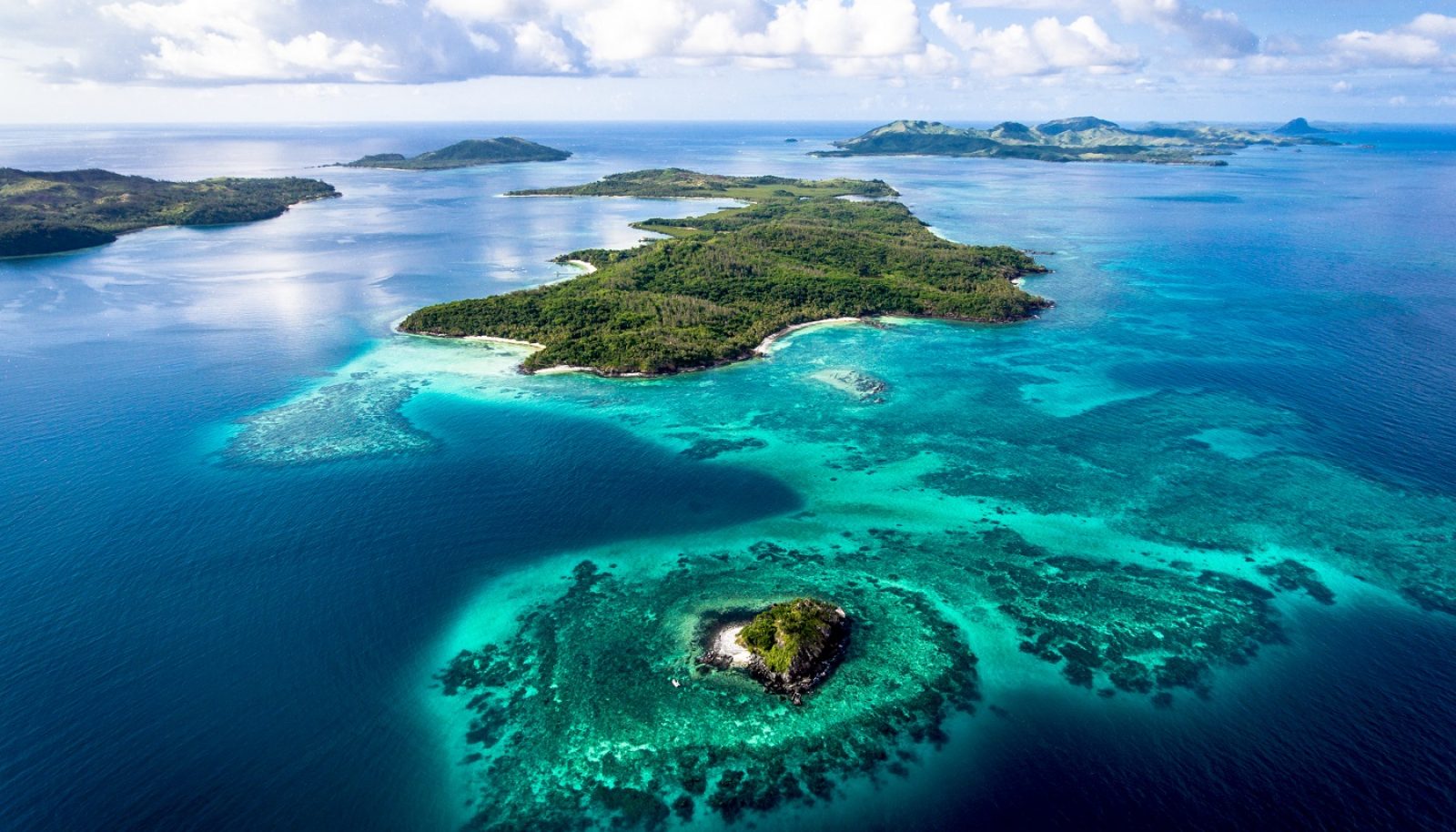 With such varied beaches, scenery and activities, it's important to ensure you're staying in the right part of Fiji. If all you're seeking is a chic spa resort on a beautiful beach, the Mamanuca Islands are for you. But if you crave adventures off-resort, you may prefer to stay on Viti Levu. Or if it's the world famous diving you've come here for, the north of the country will be your sights. Whatever your style, Fiji has the perfect place for you.
Explore a selection of our favourite locations
Luxury accommodation Fiji
Experience some of our favourite places to stay
These itineraries have been designed to inspire you with a small selection of the many unique adventures to be had in this beautiful region. Once you have a feel for the destinations and experiences that best resonate with you, we will tailor every element of your perfect luxury travel itinerary, exclusively for you. 
A combination of the best adults' only resorts for your honeymoon
There's nothing quite like a honeymoon to the South Pacific, even just reading about it is dreamy. This itinerary combines three of Fiji's best adults' only resorts, Royal Davui in the south of Fiji, and Tokoriki and Likuliku in the beautiful Mamanuca Islands. Think perfect beaches, waters perfect for snorkelling, and complete privacy.
9 nights' accommodation (3 nights at Royal Davui Island, 3 nights at Tokoriki Island Resort, and 3 nights at Likuliku Lagoon Resort, all inclusive of breakfast daily), and all land and sea transfers between the airport and resorts.
The best villa accommodation for families or friends travelling together
Spread out in style in these luxurious villas large enough for the whole family, or for friends wanting to celebrate in style. The villas not only come with practical facilities such as kitchens and laundries, but also with impressive private pools and the best beachfront locations. 
9 nights' accommodation (3 nights at Vomo Island, 3 nights at Six Senses, and 3 nights at Kokomo Private Island, all inclusive of breakfast daily), and all land and sea transfers between the airport and resorts.
The best private islands and island resorts Fiji has on offer
Enjoy the best resorts Fiji has on offer. Start with a completely private stay on your very own 14 acre private island resort. Swim, kayak and snorkel from your private beach, indulge in spa treatments at your leisure, and dine at your choice of locations scattered across the island. Then move on to a super luxury resort that has hosted everyone from rockstars to royalty. Play the championship golf course, choose a boat for a day from their fleet of 14, learn to dive, or spend the day next to the incredible pool.
9 nights' accommodation (4 nights at Dolphin Island, and 5 nights at Laucala Island, both inclusive of all meals and beverages), most activities, and all air, land and sea transfers between the airport and resorts.
"Southern Crossings put together the trip of a lifetime...The team was incredibly accommodating and went above and beyond to ensure we received what we asked for and more .. amazing excursions and accommodations that we will never forget across seven locations in Australia and New Zealand. We highly recommend using Southern Crossings!"
"Thank you, once again, for making our trip so seamless. We loved every place we stayed and all of the adventures you planned for us! We hope to visit again and will be sure to connect with you for that trip."
"Every day was more exciting than the last. Great advice and great execution all around by Southern Crossings. Highly recommend!"