Luxury travel French Polynesia
Tahiti, Bora Bora & Moorea
Icons of the South Pacific, Tahiti, Bora Bora and Moorea are quite simply unlike anywhere else on Earth.
Often referred to simply as Tahiti, the island territory of French Polynesia consists of 118 islands in six different archipelagos, stretching over an area almost the size of Europe. Images of her bright blue lagoons, pierced by ardent green mountain peaks, and dotted with luxurious overwater bungalows, have become synonymous with honeymoons and romance.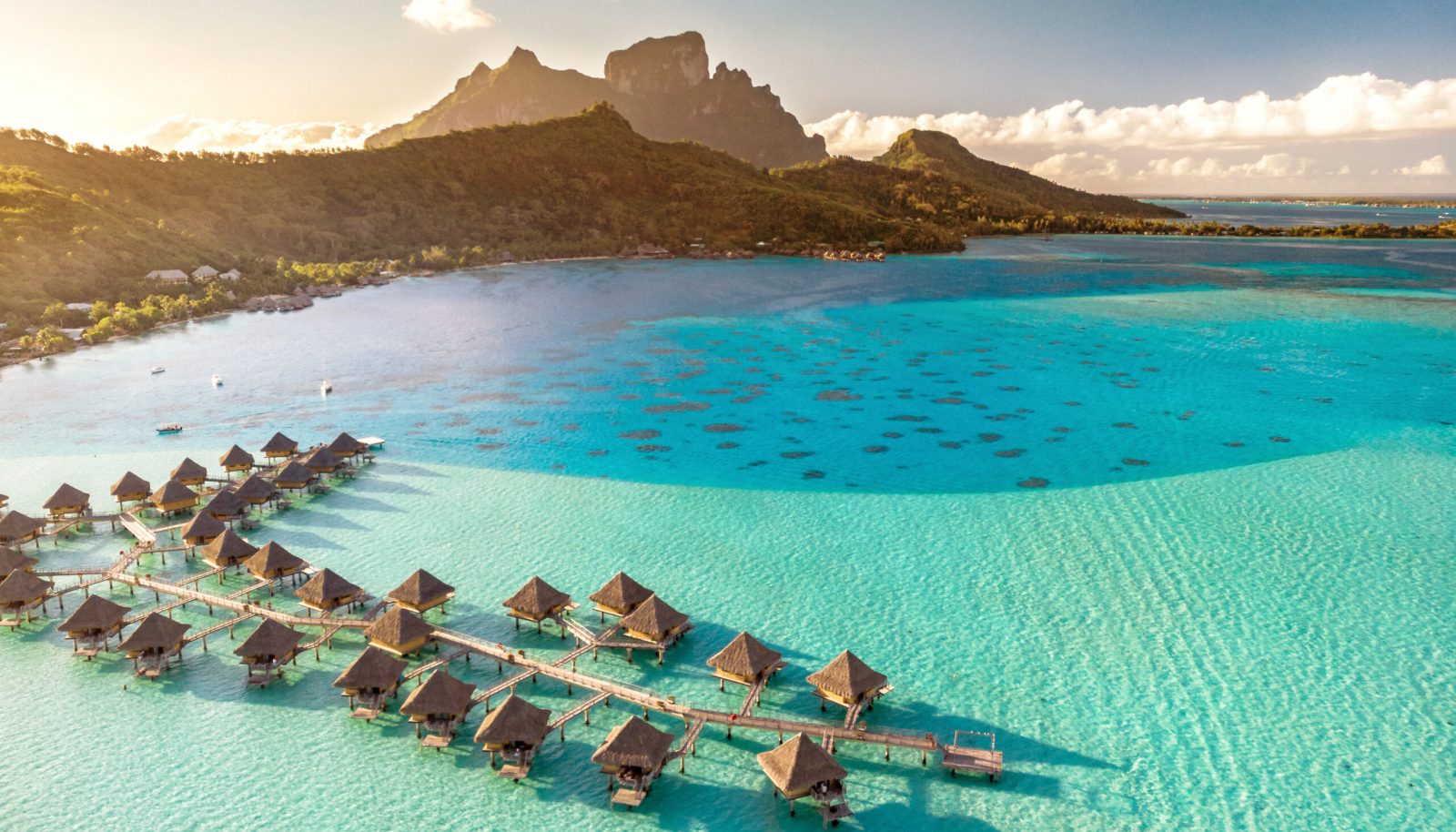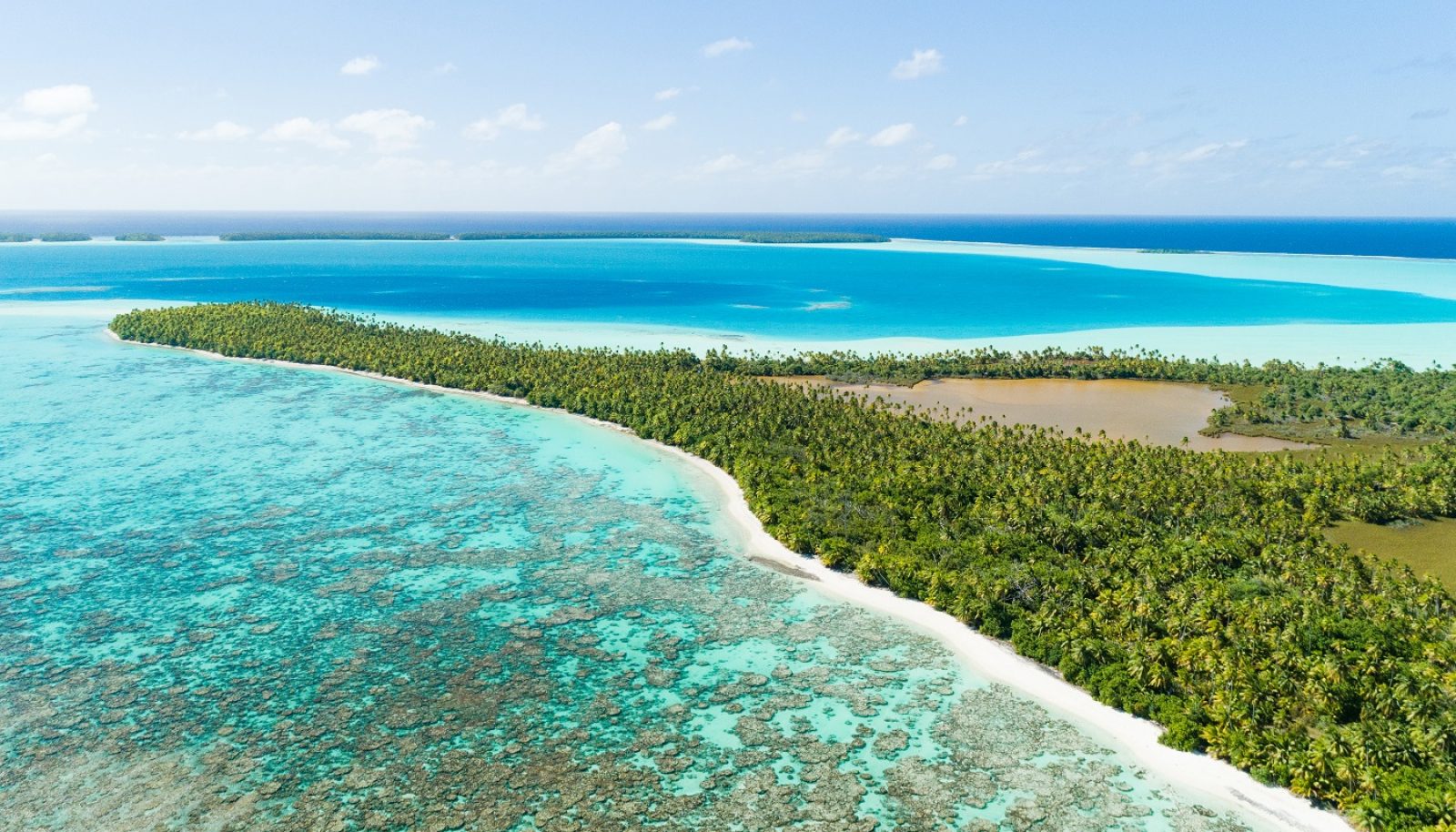 The Society Island archipelago includes Tahiti, Moorea, Bora Bora, Huahine, Raiatea, Tetiaroa and Taha'a (among others), and is home to 90% of the population, as well as the only international airport. Here you'll find those iconic lagoons, the most luxurious resorts and the vast bulk of attractions and activities.
Those who venture further afield will be able to step back in time and meet real locals. You'll have to be content with longer days of travelling and more rustic lodgings, however you will be rewarded with deserted beaches, surprisingly rich history and authentic Polynesian culture.
Luxury Destinations French Polynesia
Explore a selection of our favourite locations
Luxury accommodation French Polynesia
Experience some of our favourite places to stay
These itineraries have been designed to inspire you with a small selection of the many unique adventures to be had in this beautiful region. Once you have a feel for the destinations and experiences that best resonate with you, we will tailor every element of your perfect luxury travel itinerary, exclusively for you. 
The iconic Bora Bora honeymoon
Start your married life together in perfect paradise above the lagoon on Bora Bora. Enjoy your choice of overwater bungalow, perhaps with a jacuzzi, or an entire plunge pool, and lap up the romance of the South Pacific. 
7 nights' accommodation (7 nights at The St Regis Bora Bora Resort including breakfast daily), return flights between Tahiti and Bora Bora, and private airport transfers.
Discover Moorea and Bora Bora
A fantastic introduction to the best of French Polynesia, see both the islands of Moorea and Bora Bora. Start on Moorea where you can get plenty of beach and snorkel time, but also have the opportunity to experience more of French Polynesia by exploring the islands villages and interior. Then complete your holiday with that all important overwater bungalow experience above the lagoon of Bora Bora.
7 nights' accommodation (3 nights at The Hilton Moorea, and 3 nights at The St Regis Bora Bora Resort, both including breakfast daily), return flights between Tahiti, Moorea and Bora Bora, and private airport transfers throughout.
Off The Beaten Track Luxury
French Polynesia's other luxurious island resorts
Some of French Polynesia's best resorts can be found on her lesser known islands, such as Taha'a and Tetiaroa. Travel first to Taha'a for your overwater bungalow experience on 'the vanilla island'. Then continue on to Tetiaroa, perhaps the most  exclusive and luxurious private island experience in all of French Polynesia.
7 nights' accommodation (3 nights at Le Taha'a, and 4 nights at The Brando, both including all meals), return flights between Tahiti, Raiatea (Taha'a) and Tetiaroa, and private airport transfers throughout.
"Southern Crossings put together the trip of a lifetime...The team was incredibly accommodating and went above and beyond to ensure we received what we asked for and more .. amazing excursions and accommodations that we will never forget across seven locations in Australia and New Zealand. We highly recommend using Southern Crossings!"
"Thank you, once again, for making our trip so seamless. We loved every place we stayed and all of the adventures you planned for us! We hope to visit again and will be sure to connect with you for that trip."
"Every day was more exciting than the last. Great advice and great execution all around by Southern Crossings. Highly recommend!"