UltraLuxe Travel Experiences
Australia, New Zealand & South Pacific
Ultraluxe travel is our speciality. Beyond luxury accommodation, private jets and superyachts (although we can of course seamlessly arrange all of these too), we understand the ultraluxe traveller's desire for privacy, discretion, impeccable service and authentic, personalised exclusive experiences.
With more than three decades' experience tailoring luxury holidays for the most discerning travellers, our Travel Designers are well versed in exceeding the highest of expectations. With a true appreciation of the luxury of privacy and the value of discretion we have regularly looked after captains of industry, sports people at the top of their game, musicians at the top of the charts and other notable personalities looking for an ultraluxe escape.
Recognising that today's ultraluxe traveller is seeking exclusive access over untamed excess, our signature creativity and exclusive connections enable us to curate unparalleled (and often otherwise unobtainable) personalized local experiences that will stay with you for a lifetime.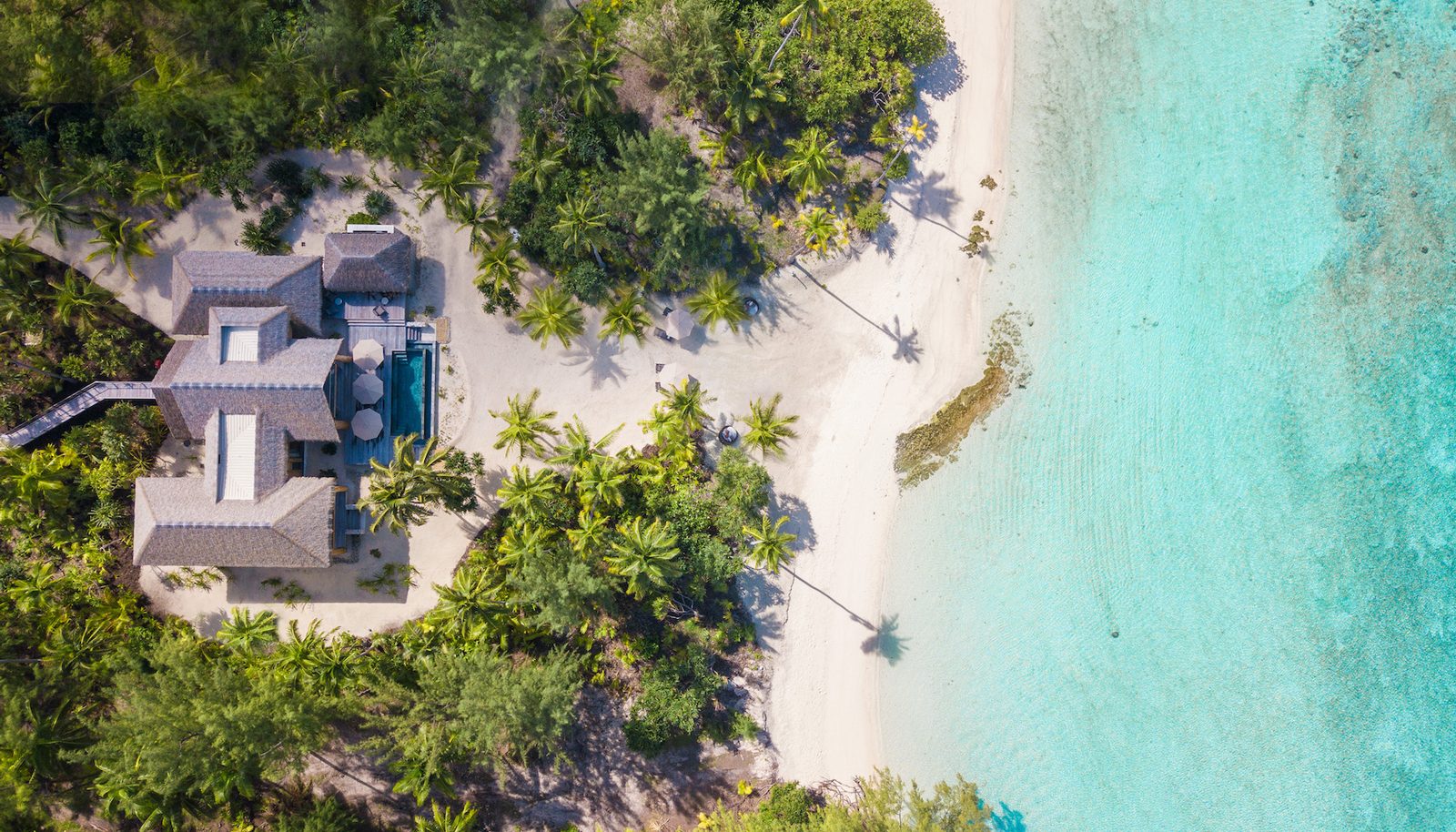 Whether you would like learn to surf with a local legend or enjoy a round of golf with a PGA pro, forage with a renowned foodie or feast in a local Maori's home, our unrivalled connections and creativity open doors to otherwise closed-to-the-public experiences; and provide behind-the-scenes exclusives to tailor journeys well beyond the ordinary.
Whether you choose to stay in star-studded luxury or have always wanted to sleep under the stars, we can provide unique accommodation with the highest service standards and facilities. However you prefer to travel: by land, air, sea or rail, we can tailor itineraries to get you there seamlessly and in style.
We understand your expectation for the best services money can buy, and take great delight in curating one-of-a-kind 'money-can't-buy'exclusive experiences.
These itineraries have been designed to inspire you with a small selection of the many unique adventures to be had in this beautiful region. Once you have a feel for the destinations and experiences that best resonate with you, we will tailor every element of your perfect luxury travel itinerary, exclusively for you. 
Sydney, reef and rock(star)
Enjoy new perspectives on familiar icons and privileged experiences at every turn.
Welcome to the sparkling harbour city of Sydney with a champagne sunset cruise aboard a luxury private cruiser to take you to dinner at one of Sydney's favourite waterfront restaurants. Wake up to Opera House views from the harbourside Park Hyatt's stunning Sydney Suite, and enjoy a local's introduction to the city's most iconic sights and enviable local lifestyle with a full-day private tour. Stretch your legs with a Bondi sunrise walk and sit back to enjoy a show beneath the stunning sails of the Sydney Opera House.
Heli to the Hunter Valley for an exclusive soil-to-cellar experience of Brokenwood's highly-awarded Graveyard Shiraz, including barrel hall pre-release samplings and intimate degustation dining in the winery's private dining room.
Tour to the Blue Mountains World Heritage wilderness and wander alongside one of Australia's most well-respected wildlife researchers for the exclusive and privileged experience of participating in important bushfire recovery koala research with a day tailored to your interests and fitness level en route to the One&Only Wolgan Valley resort.
Enjoying the comforts of the wonderfully spacious Wolgan Villa (complete with private pool), explore this private wildlife conservancy wandering with wombats and kangaroos, horseriding, hiking, mountain-biking and more.
A private charter flight, with a stop for lunch in the spectacular Flinders Ranges, delivers you to Australia's Red Centre. See the sun rise and set over Uluru from the comfort of Longitude 131's stunning Dune Pavilion; enjoy star-studded outback skies from your private plunge pool or curled up in the luxury swag on your private deck with dual-World-Heritage views to Uluru and Kata Tjuta. Learn the legends of the Dreamtime woven around these ancient landscapes through a collection of signature private touring experiences.
A further private charter flight transports you to the Great Barrier Reef, but not without calling in to visit a remote Aboriginal arts community. Rarely visited, rich in cultural traditions a visit to Mornington Island is a privileged and highly rewarding experience.
Your final days in Australia are spent in the luxurious surrounds of Lizard Island resort in the remote northern reaches of the Great Barrier Reef. Commanding panoramic ocean views (also from your private plunge pool), the Pavilion offers contemporary comforts and the luxury of privacy, whilst also providing easy access to all that the resort and its technicolour surrounds have to offer including a tour of the Lizard Island Great Barrier Reef research station. A private charter cruise – with opportunities to catch your dinner, snorkel untouched corners of the reef or simply sit back and enjoy the serenity is a fitting finish to the Australian adventures.
11 nights' accommodation (3 nights in the Park Hyatt Sydney Suite, 2 nights in One&Only Wolgan Valley's Wolgan Villa, 3 nights at Longitude 131's Dune Pavilion and 3 nights in the Pavilion at Lizard Island Resort), including daily breakfast, 10 lunches, 9 dinners and selected beverages per person, selected lodge activities at One&Only Wolgan Valley, Longitude 131, and Lizard Island Resort. Private sunset luxury cruise on Sydney Harbour, Full Day private tour of Sydney, Private guided Bondi sunrise walking tour, Dinner and Performance at the Sydney Opera House, return helicopter transfers to the the Hunter Valley and private behind-the-scenes local touring at Brokenwood vineyard, private Blue Mountains wildlife researcher touring and full-day private luxury cruise charter from Lizard Island with lunch. Private transfers throughout and private charter flights Bathurst-Uluru (via Flinders Ranges with lunch) and Uluru-Lizard Island (via Mornington Island with arts touring and lunch).
Luxury lodgings, fabulous food, spectacular scenery and exclusive experiences This is living the luxe life (without any long-haul flights!)
Take off from Sydney, enjoying a new perspective of the breathtaking Blue Mountains on the helitransfer to Emirates One&Only Wolgan Valley Resort. With a private plunge pool and cosy fireplace, it may be hard to think of a reason to leave your private villa accommodation; but equally impossible to resist the pull of Wolgan's impressive collection of nature-based experiences and adventures, wellness therapies and conservation activities.
Continue by private 4WD transfer through the Blue Mountains to Pretty Beach House. This allinclusive, very exclusive coastal bushland hideaway on the beautiful Bouddi Peninsula is the epitome of relaxed elegance. Enjoy an indigenous Welcome to Country smoking ceremony over cocktails and canapes; and a private behind-the-scenes introduction into the world of pearls at New South Wales' only pearl farm (accompanied by oysters and sparkling wine of course too!).
Return to Sydney by scenic seaplane transfer over Sydney's string of Northern Beaches, landing on Sydney Harbour, just moments from the InterContinental Double Bay. To celebrate the final evening of your luxe-life adventure, enjoy an after-hours' introduction to Sydney's Billich Gallery.
Sip champagne as you sit for a live couple's sketch portrait commissioned by preeminent Australian artist, Charles Billich, renowned for his rock star flare and irreverent contemporary realist style. Enjoy a private dinner for two at a luxuriously styled dining table set within this iconic Sydney gallery. Return to the InterContinental Double Bay, with portrait in hand and the memories to last a lifetime.
5 nights' accommodation (2 nights Emirates One&Only Wolgan Valley Resort, 2 nights' Pretty Beach House and 1 night InterContinental Double Bay), all touring and transfers as described (including return airport transfers, one-way helicopter Sydney-Wolgan Valley, Blue Mountains 4WD tour and transfer Wolgan Valley-Central Coast, VIP pearl farm tour, one-way seaplane Pretty Beach HouseRose Bay and return road transfers InterContinental Double Bay-Billich Gallery), private tour, portrait sitting and dinner at the Billich Gallery. Daily breakfast, 3 lunches and 5 dinners.
Refresh, rejuvenate & reset
World heritage wilderness and idyllic island life: Tasmania, Wolgan Valley and Lord Howe Island.
Discover bucket-list Australian destinations and experiences as this 11-night itinerary showcases some Australia's most remote and pristine wildernesses that will refresh and rejuvenate, to help you really reset.
The adventures begin in Hobart, with the wonderful waterfront MACq01 as your base. Enjoy a spectacular helicopter flight over the Three Capes on the Tasman Peninsula and discover the historic significance of Port Arthur during your stay here. Then head for the coast to soak up some crisp clean air, spectacular scenery and lodge-life luxe, with a refreshing stay at Australia's highly awarded Saffire Freycinet.
Head north, to Emirates One&Only Wolgan Valley resort on the edge the World Heritage Blue Mountains wilderness west of Sydney. Enjoy rugged wilderness, refined luxuries, wonderful wildlife and a range of rejuvenating outdoor adventures on this 7,000 acre carbon-neutral wildlife conservancy.
Hop across to the World Heritage Listed Lord Howe Island to really relax and reset. Refreshing bike rides and challenging hikes, rewarding snorkelling adventures and rejuvenating lagoon swims; enjoy the relaxed island pace!
11 nights' accommodation (2 nights MACq01 hotel, 3 nights Saffire Freycinet, 3 nights Emirates One&Only Wolgan Valley, 3 nights Capella Lodge) inclusive of daily breakfast, 5 lunches (subject to travel schedule) and 9 dinners per person. Private Three Capes scenic flight and Port Arthur guided experience, Selected activities at Saffire Freycinet and Emirates One&Only Wolgan Valley. Private car transfers Sydney Airport-Heliport and Emirates One&Only Wolgan Valley-Sydney Airport, Private helicopter scenic transfer Sydney-Emirates One&Only Wolgan Valley. Rental vehicle in Tasmania.

Private transfers by luxury vehicle and/or helicopter in Tasmania are available on request. This itinerary is not available for travel in the month of August (Capella Lodge seasonal closure).
The most luxurious and private villas New Zealand has on offer
This is the itinerary for those seeking absolute privacy in New Zealand's most exclusive villas. Enjoy the Bay of Island's famed beaches; sip wines amongst the vineyards of the Hawke's Bay and Marlborough; enjoy mountain-top views around Nelson; see seals, dolphins and penguins on the rugged Banks Peninsula; and be captivated by the soaring Southern Alps and her majestic alpine lakes in the Queenstown region. Each villa offers at least four bedrooms and all the standard facilities, plus some very unique ones such as a recording studio, a collection of important Maori artefacts, a frisbee golf course, and even an observatory. A full complement of staff can be at your every beck and call, or perhaps you're happy with just a chef-cum-sommelier? 
18 nights' accommodation (3 nights at The Landing, 3 nights at Summerlee, 3 nights at Falcon Brae, 2 nights at The Shack at Cloudy Bay, 3 nights at Scrubby Bay at Annandale and 4 nights at Piwakawaka, including meals and beverages to suit), private scenic helicopter transfers between Auckland and the Bay of Islands, private cruise through the Bay of Islands, private wine tour of Hawke's Bay, private helicopter, hike and cruise day in the Abel Tasman National Park, private tailored food and wine experience at Cloudy Bay Vineyard, private swimming with dolphins experience at Akaroa, private penguin spotting tour, private helicopter excursion to Milford Sound and Fiordland National Park, and private hike and jetboat excursion into Mount Aspiring National Park.
Two weeks in New Zealand's best lodges from north to south
This classic ultraluxe itinerary has you visiting the very best of New Zealand's lodges throughout the country. Start in the city of Auckland and enjoy the wines of Waiheke Island before heading south to Taupo for a stay at iconic Huka Lodge. Delve into New Zealand farming life, with a luxury twist, at The Farm at Cape Kidnappers. See the best of New Zealand's marine life in Kaikoura and Banks Peninsula near Christchurch, staying in treehouses and a grand Downtown-esque manor as you go. And finally, as you head towards Queenstown, take two epic helicopter rides, one through the Southern Alps and another to Milford Sound, a pièce-de-résistance you'll never forget!
14 nights' accommodation (2 nights at Park Hyatt Auckland, 2 nights at Huka Lodge, 3 nights at the Farm at Cape Kidnappers, 2 nights at Otahuna Lodge, 2 nights at The Lindis, and 3 nights at Matakauri Lodge, inclusive of breakfast daily, 7 lunches and 12 dinners), private car and driver transfers to and from airports and accommodations, private seaplane flight to Waiheke Island with a private wine and food tour of the island, private tour of the Hobbiton movie set, private guided hike and cruise of Lake Taupo, private wine and food tour of the Hawke's Bay, green fees, club and cart hire at Cape Kidnappers Golf Course, cooking class at Otahuna Lodge, private tour of Banks Peninsula and Akaroa with dolphin cruise, private helicopter journey through the Southern Alps, private guided fly fishing day, private helicopter excursion to Milford Sound, and s private full day touring of Queenstown art and highlights.
The Landing Ultraluxe Villa Experience
Enjoy an ultraluxe villa experience in the Bay of Islands
The Landing is an exclusive collection of four ultra-luxurious villas on a private gated estate in the north of the Bay of Islands. Your villa, owned by a New Zealand billionaire, has five bedrooms and features an impressive collection of Maori artefacts, a wine cellar and tasting room, outdoor fireplaces and even an observatory. A chef will meet you daily to cook breakfast and dinner, and prepare lunches. Explore the Bay of Islands aboard a luxury yacht and enjoy various excursions on the estate.
3 nights' accommodation (3 nights in the Cooper Residence at The Landing including private chef cooked meals), return private transfers from Kerikeri Airport, luxury charter day cruise through the Bay of Islands, private wine tasting at the onsite vineyard, and private evening Kiwi spotting tour.
The best private islands and island resorts Fiji has on offer
Enjoy the best resorts Fiji has on offer. Start with a completely private stay on your very own 14 acre private island resort. Swim, kayak and snorkel from your private beach, indulge in spa treatments at your leisure, and dine at your choice of locations scattered across the island. Then move on to a super luxury resort that has hosted everyone from rockstars to royalty. Play the championship golf course, choose a boat for a day from their fleet of 14, learn to dive, or spend the day next to the incredible pool.
9 nights' accommodation (4 nights at Dolphin Island, and 5 nights at Laucala Island, both inclusive of all meals and beverages), most activities, and all air, land and sea transfers between the airport and resorts.
I have worked with a lot of travel companies over the years and I'm happy to say Southern Crossings is at the top of the list. You guys were so easy to work with and so organized and on top of everything. None of those details were missed on me. My only wish is that you covered more areas in the world!!
"Southern Crossings put together the trip of a lifetime...The team was incredibly accommodating and went above and beyond to ensure we received what we asked for and more .. amazing excursions and accommodations that we will never forget across seven locations in Australia and New Zealand. We highly recommend using Southern Crossings!"
"Thank you, once again, for making our trip so seamless. We loved every place we stayed and all of the adventures you planned for us! We hope to visit again and will be sure to connect with you for that trip."
"Every day was more exciting than the last. Great advice and great execution all around by Southern Crossings. Highly recommend!"