Australia, New Zealand & South Pacific
Sydney Harbour or Auckland Harbour, The Whitsundays, Kimberley Coast, Bay of Islands or Marlborough Sounds; Fiji's Yasawas or Tahiti's turquoise lagoons: our island nations offer some of the world's best cruising grounds – and luxury private cruising options to match!
If the ocean calls and you're looking for a path even less travelled, we can take you there too.
Cruise without the crowds to picnic on a private sand cay surrounded by Australia's Great Barrier Reef or explore the Kimberley Coast's secret waterways; head out on a fishing charter in New Zealand's beautiful Bay of Islands and cruise to the furthest reaches of fabulous Fiordland's spectacular sounds, navigate the turquoise lagoons and dreamy atolls of Tahiti or hop between Fiji's stunning island groups.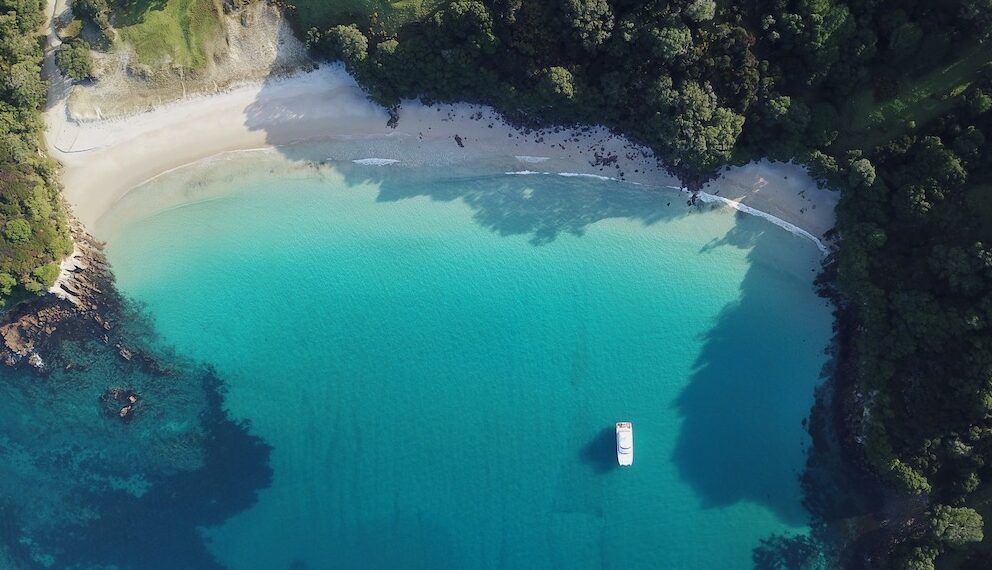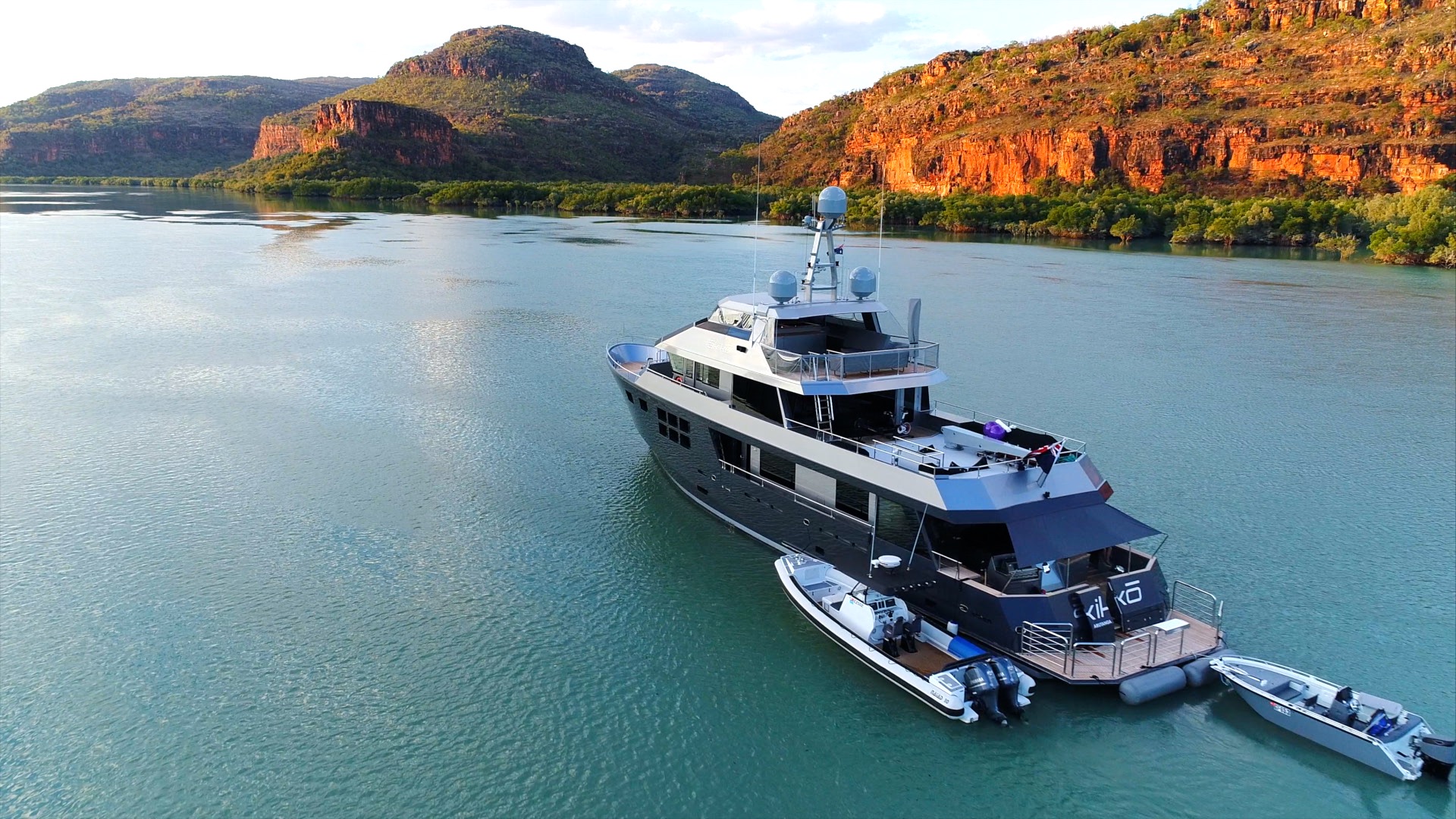 Whether you have a few hours, a weekend, a week or more; a party of two or two dozen, we have a collection of state-of-the-art superyachts to suit. Complete with hot tubs and helipads, equipped with diving gear and fishing equipment, our fully crewed and catered private luxury cruising options need not leave any of life's luxuries behind.
But perhaps you'd prefer to chart your own course with bareboat sailing luxury yacht charters? or explore remote waterways with a luxury small-group expedition cruise? we have these too and can tailor itineraries to suit.
These itineraries have been designed to inspire you with a small selection of the many unique adventures to be had in this beautiful region. Once you have a feel for the destinations and experiences that best resonate with you, we will tailor every element of your perfect luxury travel itinerary, exclusively for you. 
Precious pearls and natural treasures; exploring Broome and cruising the remote Kimberley Coast
Ease into your Kimberley adventure with a three-night stay at the Billi resort, a boutique and unique hideaway near Broome's Cable Beach. During your stay here, we have included a private behind-the-scenes tour of the scenic Willie Creek Pearl Farm.
Setting off from the pearling port of Broome, your seven-night small-group expedition cruise travels the Kimberley coast in style through to Wyndham. Cruising in comfort, your vessel is purpose-designed for discerning adventurers and custom-built to provide privileged access to otherwise almost inaccessible corners of the planet.
Your itinerary showcases all the must-see sights and highlights of this spectacularly scenic stretch of coast. Enjoy an exhilarating tender trip through the Horizontal Falls and ride the tides to explore Sale River. Cruise the Montgomery Reef, keeping an eye out to spot turtles, dugong and crocs as the corals rise majestically from the sea. Travel up the Prince Regent River to marvel at King Cascade falls, whilst the neighbouring Hunter River's banks are lined with red cliffs, sprawling mangroves and lush rainforests. See some of the oldest human artworks, 'the Bradshaws' that 'hang' on the dramatic rock walls of these most remote reaches. There are also numerous opportunities along the way to explore the region further with stunning guided hikes and scenic heli-flights (at additional cost).
10 nights' accommodation (3 nights Billi Resort and 7 nights onboard True North) inclusive of 7 breakfasts, 7 lunches and 7 dinners per person. Private Behind the Scenes tour of the Willie Creek Pearl farm, 7 night True North Snapshot Cruise in a double Ocean Cabin including selected activities.

Itinerary available for set departure dates between April and October. Prevailing conditions may necessitate some variation(s) in the itinerary described. Domestic flights to Broome / from Kununurra are not included.
"Southern Crossings put together the trip of a lifetime...The team was incredibly accommodating and went above and beyond to ensure we received what we asked for and more .. amazing excursions and accommodations that we will never forget across seven locations in Australia and New Zealand. We highly recommend using Southern Crossings!"
"Thank you, once again, for making our trip so seamless. We loved every place we stayed and all of the adventures you planned for us! We hope to visit again and will be sure to connect with you for that trip."
"Every day was more exciting than the last. Great advice and great execution all around by Southern Crossings. Highly recommend!"