There's nothing quite like starting your day with a coffee on your balcony, surrounded by lush native rainforest.
Te Waonui Forest Retreat is a unique hotel surrounded by native rainforest on New Zealand's beautiful West Coast with an array of spectacular natural delights such as mountains, glaciers, rivers, lakes and the nearby rugged coastline. Encircled by native bush, the hotel maximises its natural setting and is at the forefront of sustainable accommodation. Dine amongst the trees at the appropriately named Canopy Restaurant whilst savouring the freshest seasonal, local cuisine and enjoying the property's famed five course degustation dinner.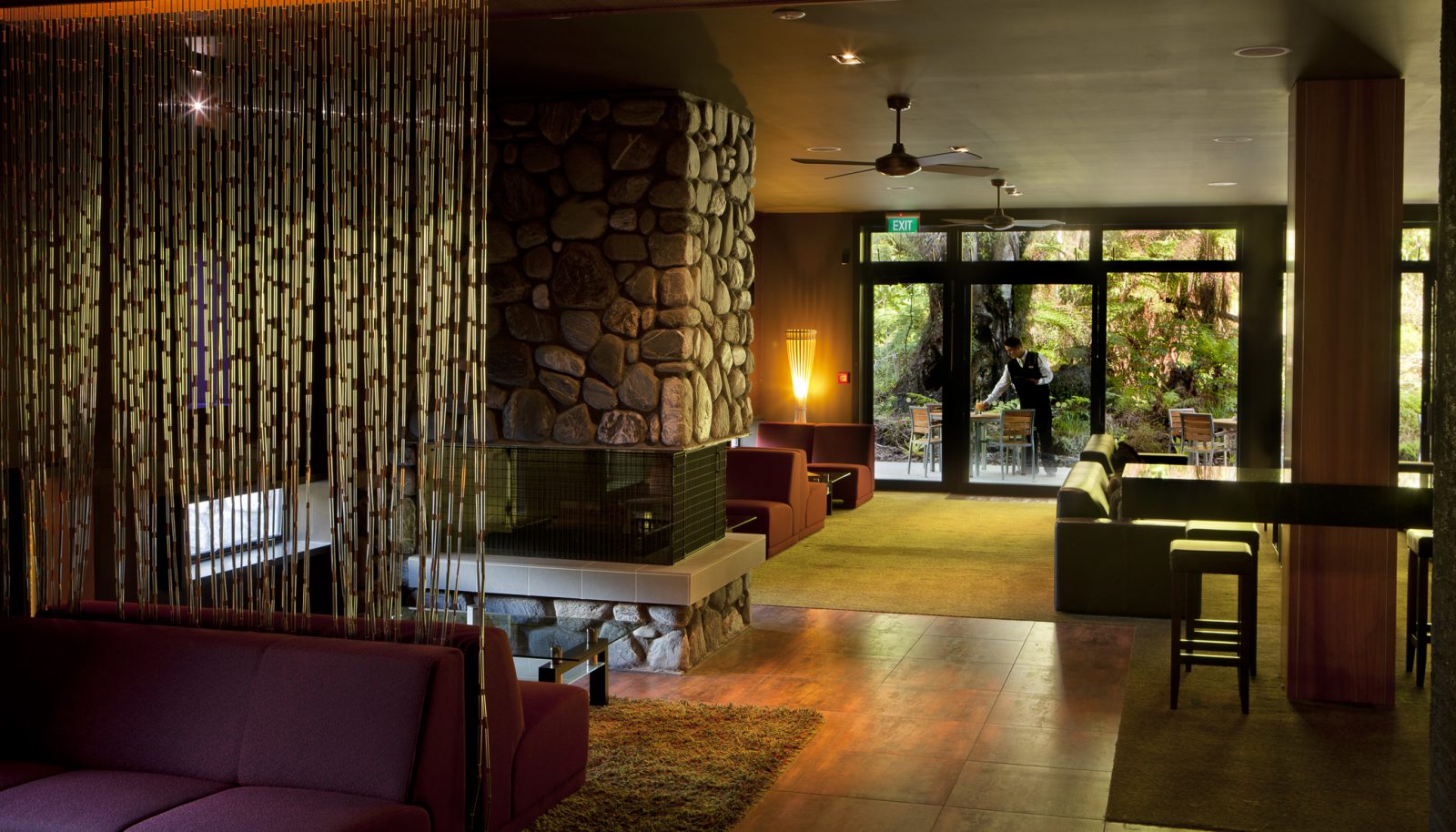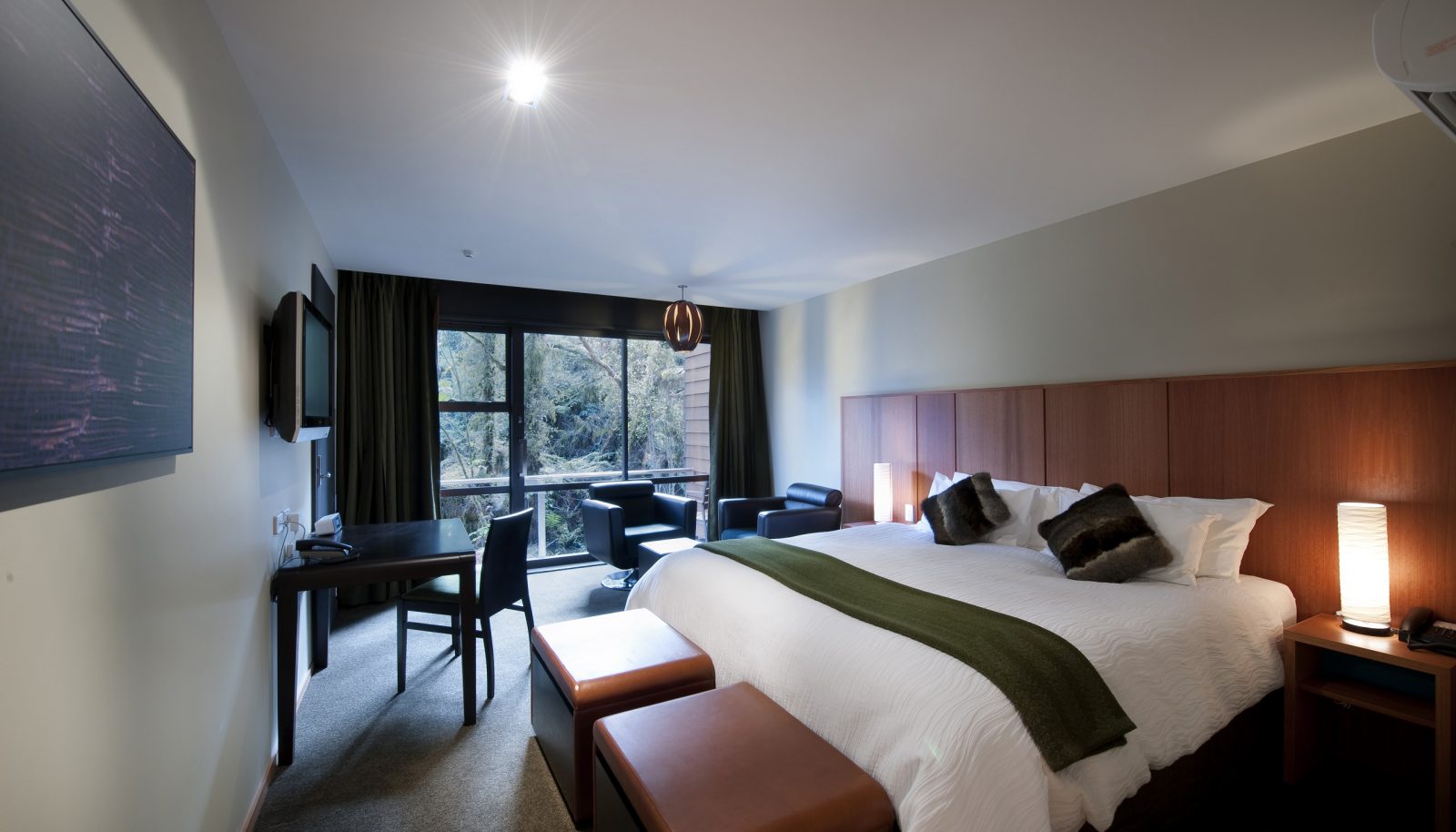 Wake up to the melodic call of native birdsong and open your eyes to majestic mountains rising out of lush rainforest. Hotel rooms range from 28-33 square metres and are located in four separate accommodation wings linked by covered walkways. Special attention has been given to guest bedding by adding soft woollen underlays and plush down and wool duvets for extra comfort.
Conveniently located, the onsite Canopy Restaurant is the best in town and offers a-la-carte dining, or a five course degustation.
We used Southern Crossings for our time away in the Northern Territory which has been on our wish list for years. The experience was everything we'd hoped for: from the hotels they recommended to the types and size of the tours they organised. It was perfect for our family. We loved the use of their app for up-to-date information on what was coming p and the places we had visited. I would highly recommend them and will definitely be using them again.
"Every day was more exciting than the last. Great advice and great execution all around by Southern Crossings. Highly recommend!"
If I could give Southern Crossings 10 stars I would! .. I found Southern Crossings through Town and Country Magazine and my hopes for a 5-star vacation became reality .. once we had our Zoom with Paul, we knew that we would be in good hands. .. Paul tailored EVERY SINGLE detail of what we were looking for in our trip to our needs. The itinerary was amazing, .. I expressed interest after hearing about a restaurant while in Sydney, and he helped push to get us off the extremely long waitlist. He made sure we had the BEST rooms at each hotel we stayed at .. they seriously are the best of the best.
I have worked with a lot of travel companies over the years and I'm happy to say Southern Crossings is at the top of the list. You guys were so easy to work with and so organized and on top of everything. None of those details were missed on me. My only wish is that you covered more areas in the world!!
"Southern Crossings put together the trip of a lifetime...The team was incredibly accommodating and went above and beyond to ensure we received what we asked for and more .. amazing excursions and accommodations that we will never forget across seven locations in Australia and New Zealand. We highly recommend using Southern Crossings!"
"Thank you, once again, for making our trip so seamless. We loved every place we stayed and all of the adventures you planned for us! We hope to visit again and will be sure to connect with you for that trip."