Roaring fireplaces, rich wooden furnishings, and leather seating all make Stonefly Lodge a fantastic place to relax after a day out on the rivers or amongst the mountains.
Stonefly Lodge is nestled within 150 acres of private forest on the banks of the Motueka River, a favourite fly fishing spot. Architecturally designed and built from local stone and timber, the lodge which is off-the-grid is centrally located between the Abel Tasman, Nelson Lakes and Kahurangi national parks, making it an ideal base for those who want to explore the whole region. Cuisine is designed around seasonally fresh produce from the extensive on site garden with home made produce, local quality meats and seafood prevailing.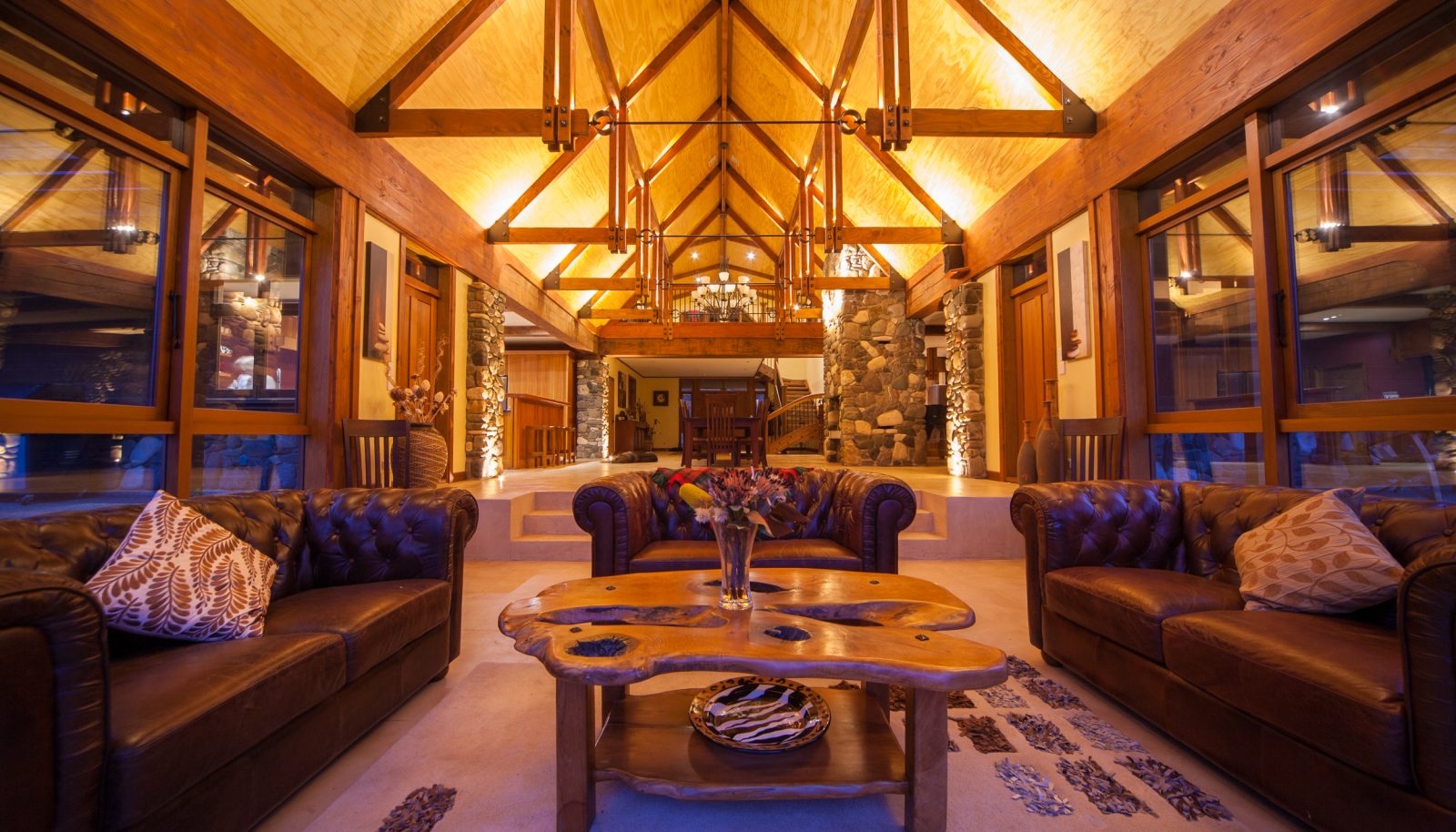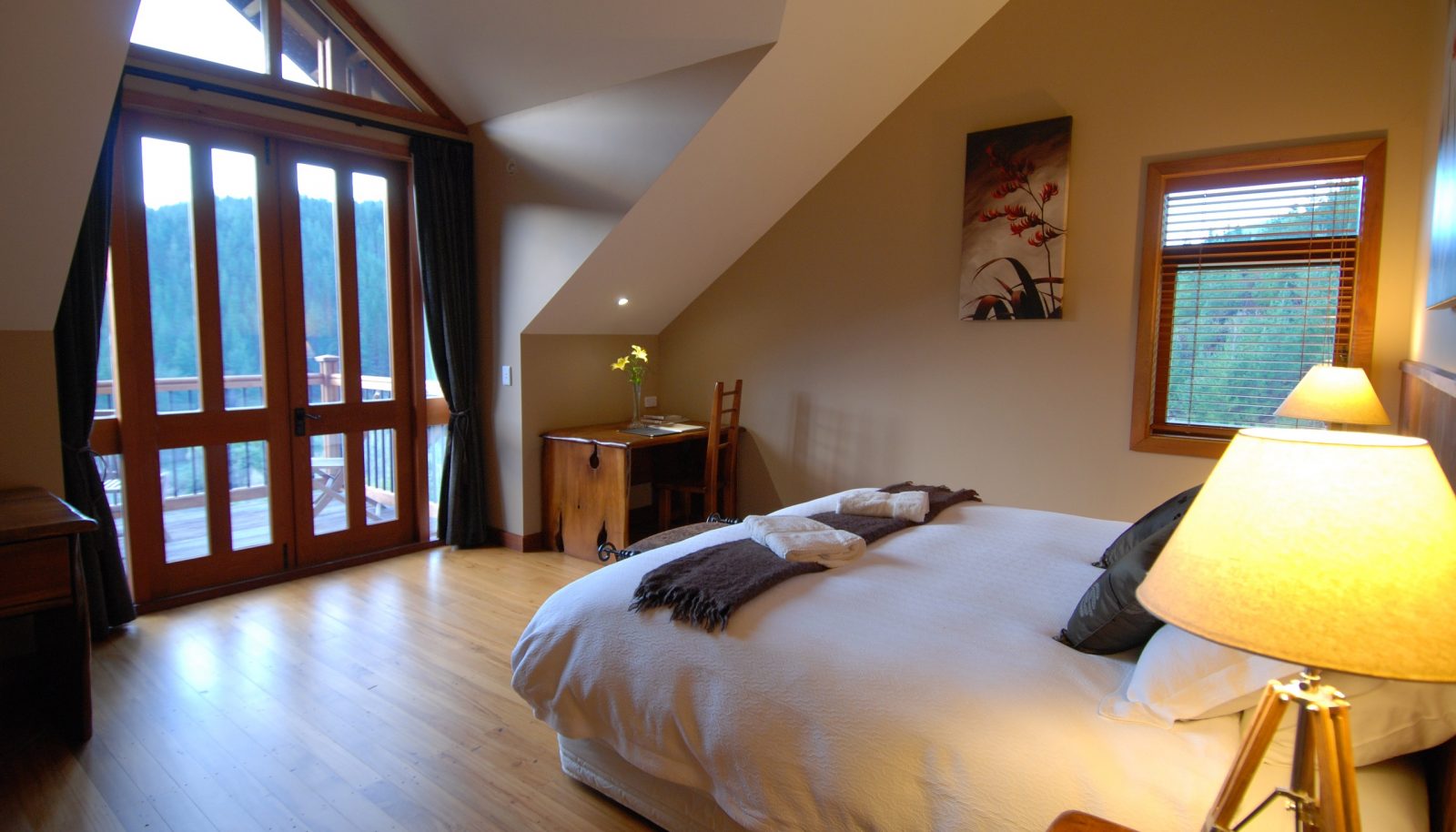 Four guest rooms are located on the lodge's upper level with private balconies overlooking the river and scenic surrounding mountains. Fine linen sheets, top quality duvets, hand crafted furniture, local New Zealand art, all add to the ambiance of the spectacular wilderness setting. All rooms are equipped with private ensuites, writing desk, luggage storage, hairdryer, heated towel rails, and bath robes.
With solar panels suppling all the power, Stonefly Lodge is completely off-the-grid.
We used Southern Crossings for our time away in the Northern Territory which has been on our wish list for years. The experience was everything we'd hoped for: from the hotels they recommended to the types and size of the tours they organised. It was perfect for our family. We loved the use of their app for up-to-date information on what was coming p and the places we had visited. I would highly recommend them and will definitely be using them again.
"Every day was more exciting than the last. Great advice and great execution all around by Southern Crossings. Highly recommend!"
If I could give Southern Crossings 10 stars I would! .. I found Southern Crossings through Town and Country Magazine and my hopes for a 5-star vacation became reality .. once we had our Zoom with Paul, we knew that we would be in good hands. .. Paul tailored EVERY SINGLE detail of what we were looking for in our trip to our needs. The itinerary was amazing, .. I expressed interest after hearing about a restaurant while in Sydney, and he helped push to get us off the extremely long waitlist. He made sure we had the BEST rooms at each hotel we stayed at .. they seriously are the best of the best.
I have worked with a lot of travel companies over the years and I'm happy to say Southern Crossings is at the top of the list. You guys were so easy to work with and so organized and on top of everything. None of those details were missed on me. My only wish is that you covered more areas in the world!!
"Southern Crossings put together the trip of a lifetime...The team was incredibly accommodating and went above and beyond to ensure we received what we asked for and more .. amazing excursions and accommodations that we will never forget across seven locations in Australia and New Zealand. We highly recommend using Southern Crossings!"
"Thank you, once again, for making our trip so seamless. We loved every place we stayed and all of the adventures you planned for us! We hope to visit again and will be sure to connect with you for that trip."