Wild about Koalas. Where to see koalas in the Wild.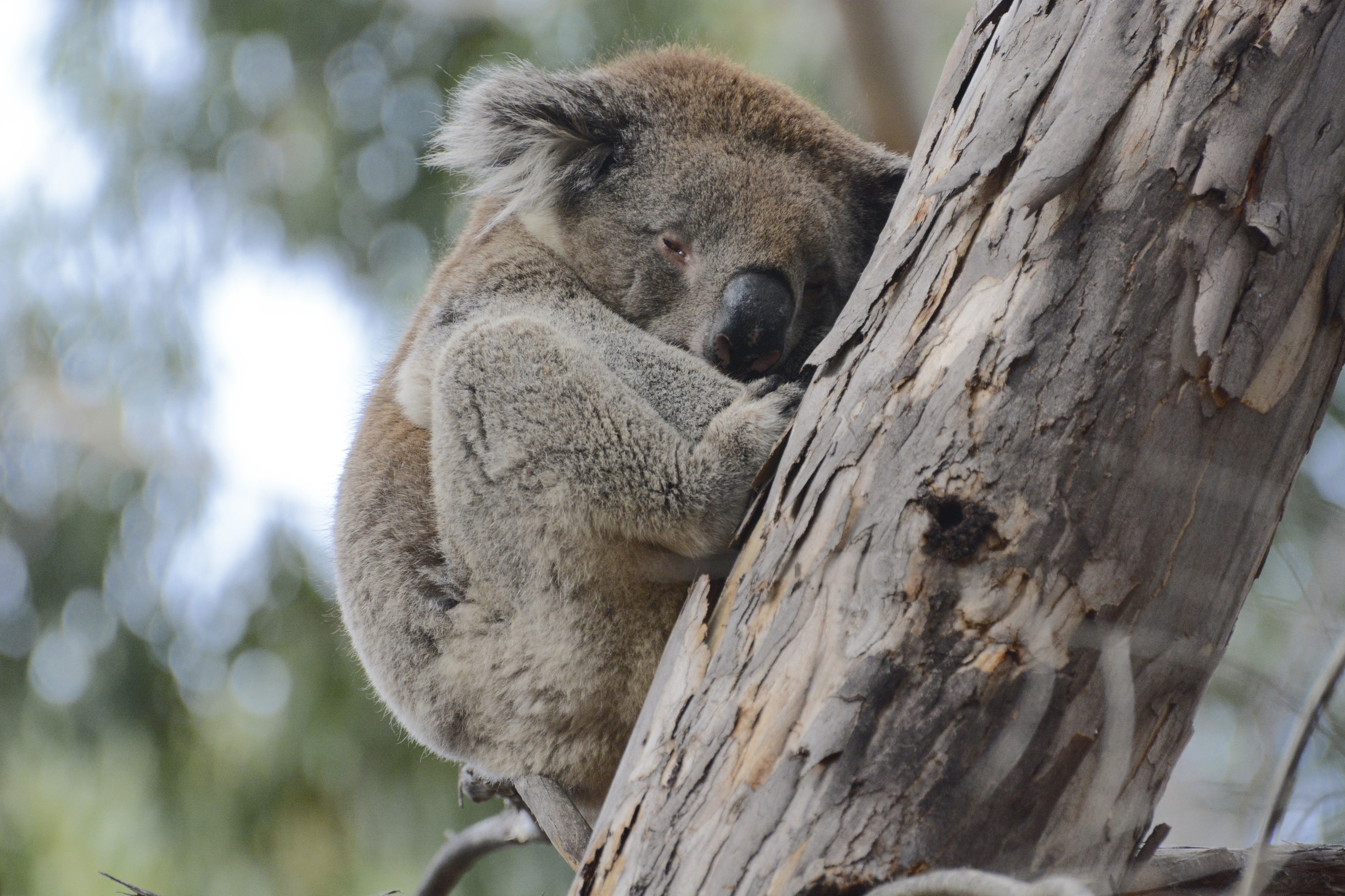 Exceptional Kangaroo Island
When, where and how to spot koalas in the wild
High on nearly every visitors' bucket list, is the chance to see Australia's curious wildlife in their natural habitats: koalas, kangaroos, platypus and penguins, quokkas, quolls, wallabies and wombats. Top on most travellers' lists is the cute and cuddly koala. However, spotting a koala in the wild is perhaps the trickiest of them all and generally takes a keen eye, a little patience .. and some insider tips:
Sleeping up to 19 hours a day, you're unlikely to see them on the move. Koalas are generally more active at night, dawn and dusk. During the heat of the day they are most likely to be dozing, curled up high in the branches of a eucalyptus tree. The koala's grey fur camouflaging them from all but the keenest of eyes.
An iconic symbol of Australia, koalas can only be spotted in the wild in Queensland, New South Wales, Victoria or South Australia. From Philip Island to Kangaroo Island, Wallaby Way to the Great Ocean Road, Port Lincoln to Port Stephens, we know the best places to spot a koala in the wild, and the best in-the-know locals to take you there. Places where you are sure to spot Australia's cutest creatures and the people who know the secrets that even many Australians don't.
Ethical traveller tips for spotting koalas in the wild
Koalas generally keep to the higher branches of the eucalyptus trees, and curl themselves into the forks of the tree (binoculars may come in handy).
Never attempt to touch a wild koala.
Do not touch or surround the koala's tree.
Avoid excessive noise or movement.
Other Australian Wildlife Encounters
Whether you're keen to walk with a wombat, have a selfie with a quokka, sing with a kookaburra, swim with sea lions, snorkel with whale sharks or cruise with crocodiles we can tailor an Australian wildlife adventure to remember.
Australia's diverse landscapes are home to some of the most intriguing creatures on the planet – many of them cannot be seen anywhere else in the world. We love introducing luxury travellers to Australia's native wildlife, big and small, feathered or furred, but best of all, in the wild. Southern Crossings supports ethical wildlife encounters and conservation-minded operators. We take great delight in raising the awareness of (and facilitating travellers' participation in), some of Australia's wildlife conservation initiatives at our luxury lodges and with tailored experiential touring options – including tree planting to regenerate koala habitats, with the opportunities of course to spot koalas in the wild.
Contact your Southern Crossings Travel Designer to curate a wild encounter with Australia's wildlife as part of your Australian travel arrangements.
Southern Crossings are proud supporters of the Australian Wildlife Conservancy, the Lizard Island Research Station and the Port Macquarie Koala Hospital – with who's help, we are thrilled to advise that the Southern Crossings' adopted koala has now been able to be released back into the wild.