New Years Resolutions 2022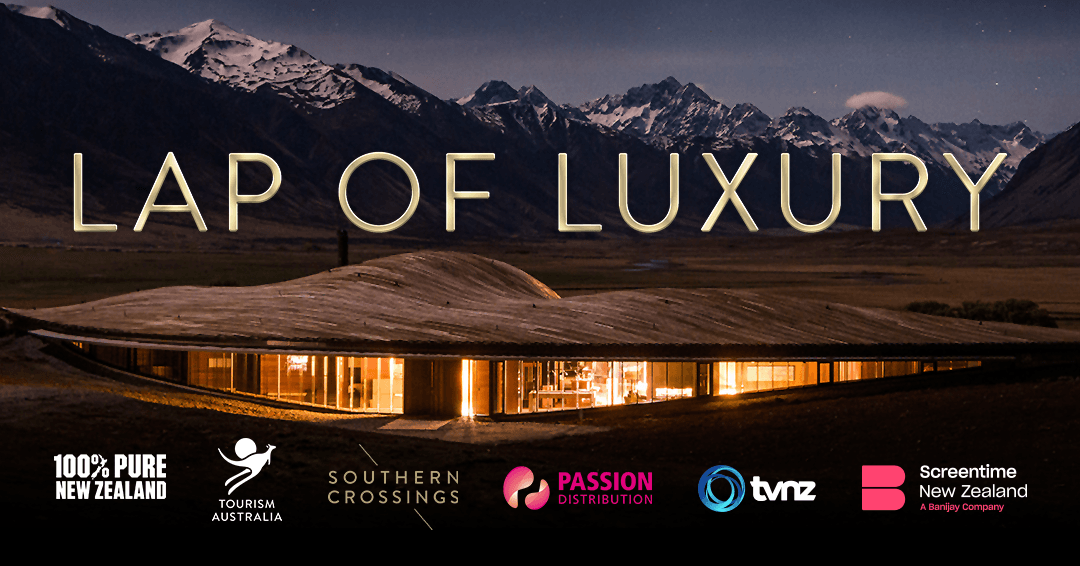 The new year is often a time for setting new goals for the year ahead, so we've put together a list of our Top 10 New Year's Resolutions for 2022 – and how to achieve them all with a tailored luxury holiday in Australia or New Zealand with Southern Crossings:
How to realise your New Year's resolutions with a luxury vacation Down Under
Eat Well: from fine dining to casual picnics Australia and New Zealand offer deliciously different dining experiences utilising fabulous fresh produce from the land and sea. Dine under the iconic sails of the Sydney Opera House or under a stunning canopy of stars, heli-picnic on one of Fiordland's remote peaks or dive into Pacific Ocean to catch a fresh cray; the Southern Crossings Travel Design team can recommend the perfect local dining experience for any occasion.
Sleep Well: 2021 saw the opening of some exciting new hotels including stunning Sequoia Lodge in the Adelaide Hills and the recently re-opened and totally reimagined Silky Oaks Lodge nestled among the treetops of the ancient Daintree Rainforest; and in the year ahead we are also already looking forward to welcoming visitors to the Tasman, a Luxury Collection hotel in Hobart, Flockhill Lodge in New Zealand's spectacular Southern Alps and many more fabulous new places to stay (Follow Southern Crossings on Instagram and like us on Facebook to keep up with all the latest openings and updates)
Exercise More: sail on Sydney Harbour, cycle through the vineyards or stretch your legs on one of the region's fabulous multi-day walks. These fully-guided, accommodated and catered hiking experiences offer the perfect opportunity to get off the beaten track and get away from it all, disconnect from the worries of the world and reconnect with fellow travellers, enjoying fresh clean air and wide, open spaces.
Save more: ask us about some of the fabulous value adds and special offers at some of the most prestigious properties across Australia, New Zealand and the South Pacific. Our Travel Design team are also always happy to share their local tips for 'hip pocket friendly' things to do: catch the ferry across Sydney Harbour to the beachside suburb of Manly, sample fresh local produce from colourful farmers markets, stretch your legs on one of countless short walks, visit a gallery or sail with a local 'yachty' in Port Douglas.
Pick up a new skill: learn to surf, sail or scuba dive, try your hand at fly-fishing; learn the traditional techniques of Aboriginal dot painting or design your own piece of street art with a local street artist; take a wine-blending masterclass or create your own gin with local botanicals.
Find time for yourself: take a walk on the beach, relax by the pool with a good book, enjoy a beachside yoga session or a local cooking lesson. From decadent day spas to world class wellness retreats, the Southern Crossings Travel Design team can tailor time out that is just right for you.
Spend more time with family and friends: after months spent separated from family and friends, and countless missed celebrations, we have a fabulous collection of private villas, beautiful beachside houses and even a private island or two, that offer plenty of space for all the crew. Complete with private chefs and concierge or complete privacy – the choice is yours.
Try something different: sleep under outback stars, high in a treehouse or under the water on the Great Barrier Reef, eat Balmain Bugs (an Australian seafood delicacy) and tuck in to some Hokey Pokey (New Zealand Honeycomb toffee ice-cream), fly a glider through the Southern Alps or try zorbing in Rotorua; take a selfie with a quokka, get up close and personal with a kiwi or dive into the deep with a gentle giant whaleshark. It just so happens that one-of-a-kind is our speciality !
Tick items off your bucket list: watch the sunset over Uluru or see a performance at the Sydney Opera House, cruise Fiordland's furthest reaches or hike the Milford Track; scuba dive the Great Barrier Reef or star gaze under southern skies; fish for trophy trout in New Zealand's spectacular lakes, rivers and streams or catch yourself a prized Barramundi in Australia's Top End – whatever your passion, we have a bucket list travel experience to match!
Do good, give back: With travellers' heightened consideration for the impact of their travels and a growing desire for more meaningful travel experiences, we at Southern Crossings are proud to be able to offer a collection of luxurious eco-stays, hands-on conservation initiatives and opportunities to off-set, give-back and tread lightly. Just ask us how!
Wishing you a happy and healthy 2022 from all at Southern Crossings.
Whatever your New Year's resolutions, we would be delighted to help you realise them all ..   let the Southern Crossings Travel Design team start tailoring a luxury escape that is 100% curated just for you – because it is never too soon to have something to look forward to!
New Zealand, Australia, Luxury Lodges