Luxury travellers are discovering conservation matters Down Under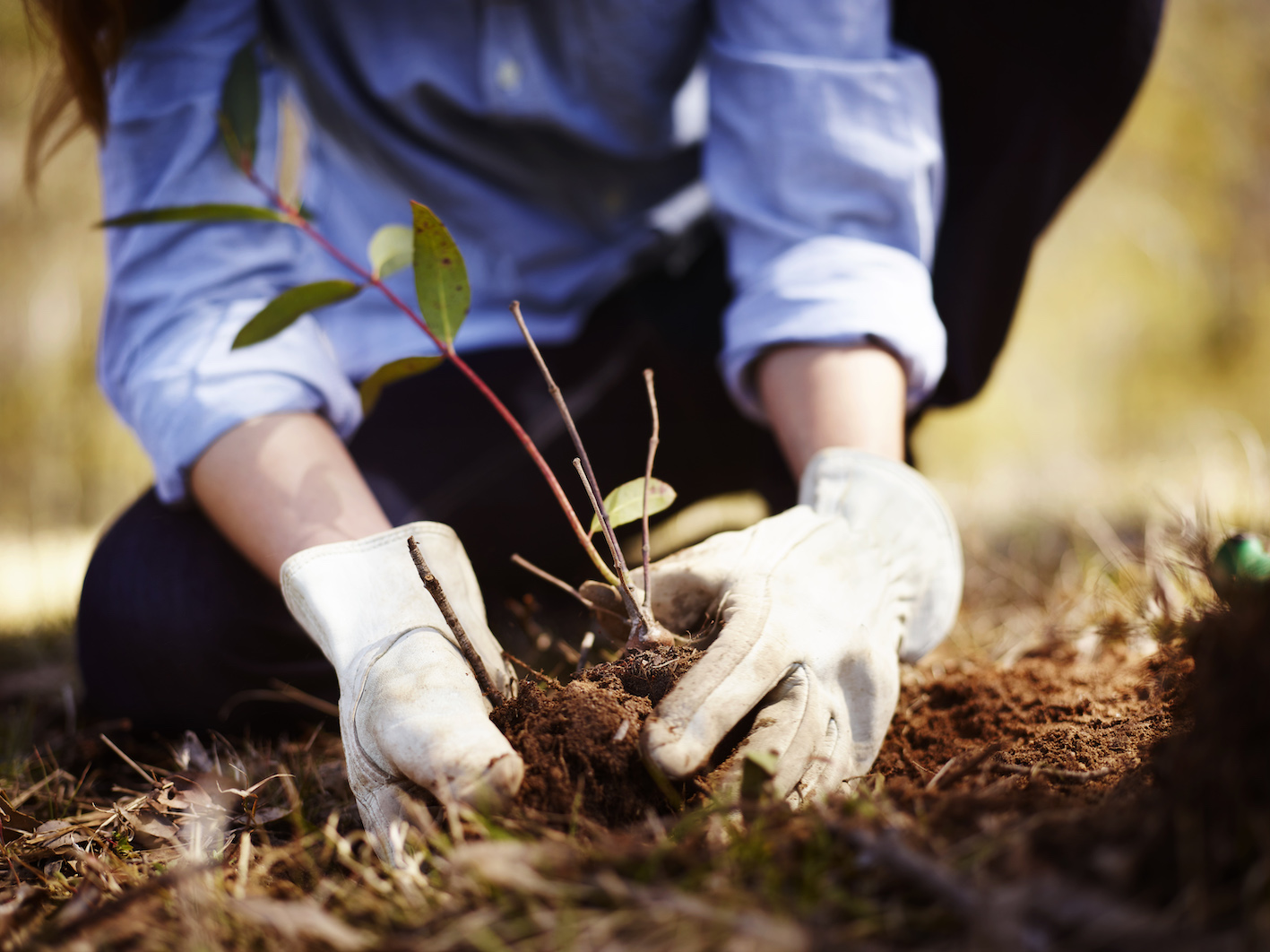 Luxury travellers are discovering conservation matters.
Today's luxury travellers have a clear-eyed perspective on travel's impact on the planet and with that is a growing sense of responsibility, and a genuine desire, to seek out more sustainable travel options and opportunities to participate in local conservation initiatives.
Consequently, alongside eco-conscious construction and sustainable practices, a growing number of luxury accommodation providers across Australia, New Zealand and the South Pacific are offering travellers meaningful opportunities to give back.
Through hands-on conservation programs, these properties don't just tread lightly on the environment, they provide opportunities for luxury travellers to do the same. Their conservation initiatives aim to restore and enhance the environments that they showcase, protecting native wildlife and promoting biodiversity. Connection with nature, no longer means roughing it
Combing Conservation and Luxury Travel
Here we share a collection of luxury lodges across Australia, New Zealand and the South Pacific that offering opportunities to contribute to local conservation initiatives:
Emirates One&Only Wolgan Valley Resort, Blue Mountains, Australia
The first resort in the world to achieve internationally accredited carbon neutral status, Emirates One&Only Wolgan Valley Resort is in a class of its own. For more than a decade, this luxury conservation resort on the edge of Australia's World Heritage Blue Mountains (just 2.5 hours west of Sydney) has been setting the benchmark in conservation tourism for luxury travellers.
Set on a 7,000-acre private wildlife conservancy, guests of Emirates One&Only Wolgan Valley Resort are surrounded by nature and enveloped in luxury. Individual luxury accommodation pavilions provide every modern comfort (including cosy fireplaces and private plunge pools) whilst the surrounding wilderness – where wombats and wallabies roam freely – offers boundless opportunities for outdoor adventure and hands-on contribution to the property's conservation projects.
In addition to gourmet dining and indulgent spa treatments, guests are offered the opportunity to join colonial heritage tours, guided nature walks and nocturnal wildlife spotting experiences. Guests looking for a true connection to the country are invited to participate in maintaining the property's priceless habitat for uniquely Australian wildlife through conservation activities including tree planting and habitat restoration, water-testing and animal observations.
Alongside outdoor adventures such as mountain-biking and horseriding, bushwalking and birdwatching, the resort is also growing the next generation of young conservations with their dedicated family-friendly "Wolgan Rangers" Program.
Arkaba Wildlife Conservancy, Flinders Ranges, South Australia
Dedicated to the conservation of Australia's unique wildlife and native birds, Arkaba celebrates a decade of conservation which has resulted in the tireless transformation of a colonial sheep station into a pioneering wildlife conservancy.
Surrounded by South Australia's Flinders Ranges and framed by the natural walls of Wilpena Pound, Arkaba is today a sprawling private sanctuary for wildlife and luxury travellers alike.
At its heart, the Arkaba Homestead is an oasis of comfort providing individually decorated and beautifully appointed accommodation with personalised friendly service .. but in a place where 60,000 acres are shared by just 10 guests, Arkaba's true luxuries are space and seclusion. Some of the most rewarding experiences can be found in the property's most remote reaches; on great salt lakes, along creek beds lined with river gums, from rocky outcrops and in untouched ancient landscapes sculpted by the elements over millions of years.
The property's field guides share their vast knowledge and passion for the region's flora, fauna and fascinating geology through a collection of daily touring options on foot, by heli or open-top safari-style 4WD. Guests can see kangaroos grazing and emus roaming freely throughout the property, they can hear the stories of pastoral pioneers and learn the legends of the land from a local Aboriginal guide.
Whilst each Arkaba guest can sleep easy in the knowledge that their stay has made a direct contribution to the property's conservation projects, for guests who are keen to make a more hands-on contribution, Arkaba offers a range of 'conservation in action' activities which focus on restoring the region's beautiful biodiversity through the eradication of feral species and reversal of the effects of decades of livestock grazing.
The property is a member of the Long Run – a community of like-minded innovators committed to creating a sustainable future through balance of conservation, community, culture and commerce.
Arkaba is also the gateway to one of Australia's great wilderness walks
Taronga Wildlife Retreat, Sydney, Australia
Opened in October 2019, Taronga Wildlife Retreat is possibly Australia's most accessible eco-retreat.
Overlooking Sydney Harbour through native bushland to the city skyline beyond, and only 15 minutes from Sydney's city centre, Taronga Wildlife Retreat offers an immersive overnight experience that connects visitors with Australia's unique native wildlife.
Accommodated in sustainably-designed luxury guest rooms, a stay at Taronga Wildlife Retreat includes exclusive guided touring to meet Australia's most iconic, cutest, rarest and most endangered native wildlife, a 3-course dinner in the retreat's treetop restaurant, breakfast and zoo access.
Owned and operated by Taronga Conservation Society Australia – a not-for-profit conservation-based organisation, Taronga Wildlife Retreat contributes essential funding to Taronga's animals and the zoo's broader conservation programs.
Mahu Whenua Ridgeline Homestead and Eco Sanctuary, South Island, New Zealand
Just 20 minutes from Wanaka or a short 10 minute heli-transfer from the South Island adventure capital of Queenstown, Mahi Whenua is an all inclusive and very exclusive luxury lodge experience (catering for a maximum of just 12 guests at any one time).
New Zealand's largest conservation undertaking on private land, Mahu Whenua – meaning 'healing the land' – lives up to its name. The founding vision was to adopt sustainable farming practices in combination with extensive regeneration of the native flora and the introduction of a native bird breeding program. Committed to conservation for more than a decade, significant progress towards 'healing the land' has been made.
Occupying 500sq km (200sq miles) of majestic natural beauty in New Zealand's South Island, Mahu Whenua provides a totally private oasis of dramatic alpine scenery and lush valleys, beautiful native forests and meandering crystal-clear rivers, framed by Wanaka lake views. Consequently, this exclusive luxury lodge offers guests a wide choice of outdoor activities; from horse riding and farm tours to hiking and mountain biking, whilst heli-adventures allow guests to explore and experience back-country fishing, wine touring, water sports and more.
For guests who share Mahu Whenua's passion for the environment there are also many opportunities to participate in the property's conservation initiatives – from planting and predator proofing, to the on-site native weka and pukeko breeding programs.
The Farm at Cape Kidnappers, Hawkes Bay New Zealand
Sitting comfortably amid 6,000 acres of rolling green hills on the edge of Hawkes Bay's rugged coastline that plunges dramatically into the Pacific Ocean 800ft below, the Farm at Cape Kidnappers is one of New Zealand's most stunning luxury lodges.
Spacious and beautifully appointed accommodation suites and cottages open on to private balconies and porches from which to enjoy the Pacific Ocean panorama or views over the rolling farmland to the lodge's signature cliff-top golf course.
A working sheep and cattle farm, surrounded by some of New Zealand's finest wineries in the bountiful Hawkes Bay region, guests of Cape Kidnappers enjoy locally grown and sourced award-winning cuisine.
From Can-Am tours of the rugged terrain to tranquil spa treatments, horse-riding and farm tours, guided walks and clay bird shooting, heli-fishing and hiking, Cape Kidnappers' guests are spoilt for choice. However, those who are keen to learn more about the lodge's stunning natural environment and fascinating local residents will particularly enjoy a visit to the property's gannet colony (in residence from September until early May) and will delight in opportunity to meet a real Kiwi!
Cape Kidnappers is home to a sanctuary for New Zealand's native Kiwi bird. Guests of the lodge can join experienced guides to assist them with their ongoing Kiwi monitoring checks – including weighing and measuring tiny kiwi chicks. This a rare – and exclusive to Cape Kidnappers – opportunity for visitors to see the endangered kiwi in its natural habitat.
Minaret Station, Wanaka, New Zealand
Set in a stunning glacial valley, accessible only by helicopter, every effort is made to maintain the beauty and delicate balance of Minaret Station's wild surroundings through environmentally conscious design and eco-friendly practices.
Four secluded chalets are connected to the main lodge via series of raised boardwalks. The communal Mountain Kitchen serves delicious meals utilising the freshest local produce from the lodges' own working farm.
By day, guests are invited to explore their surrounds with a series of exclusive heli-touring options (from hiking and fishing to hunting and biking). At night, guests gather around the cosy fireplace in the communal guest lounge or enjoy the pure seclusion and star-studded skies from the hot tub on their private balcony.
As a conservation concessionaire, Minaret Station offers guests privileged private access to some of the most remote – and untouched – corners of the country, a responsibility the lodge takes seriously to ensure minimal impact to the land.
Minaret Station also holds independent concessions to hunt on conservation lands covering some four million acres of the most scenically stunning terrain, and in the absence of any natural predators, Minaret Station offers guests opportunities to hunt Red Stag, Chamois and Tahr on a strictly controlled basis to provide exciting trophy opportunities whilst contributing to essential conservation efforts.
Likuliku Lagoon Resort, Malolo Island, Fiji
In a tranquil bay on Fiji's Malolo Island, the adults only Likuliku Lagoon Resort indulges guests in the lap of luxury; staying in heavenly overwater bungalows and beautiful beachfront bures, dining on fresh local produce in idyllic tropical settings, and enjoying dreamy treatments at the Tatadra Spa. No comfort has been overlooked, no indulgence missed, yet Likuliku also recognises the fragile balance that must be maintained to protect the very essence of what draws visitors to them. Land and sea, planet and people, are all equally considered and the local communities now also embrace these values.
One local resident of particular significance, the Malolo Island Crested Iguana, was considered extinct until an injured creature was discovered at the Likuliku Lagoon Resort in 2010. Since then, considerable effort has gone into the restoration of their natural habitat (including the planting of more than 6500 trees in the resort's leases), and as a result of the conservation programs put in place, there were in 2019 at least 44 wild iguanas on the property, including 4 pairs held in captivity at Likuliku for further research and breeding purposes. Guests of the resort are welcome to visit these prehistoric technicolour creatures at the Likuliku sanctuary and the property's conservation efforts, unprecedented in the Pacific, have earned LIkuliku its accreditation as one of the National Geographic's Unique Lodges of the World.
In the meantime, the resort also secured the lease of uninhabited tiny neighbouring "Honeymoon Island". Mociu Private Island, the waters and reef surrounding it have been designated as a protected nature reserve to further develop the resorts' conservation initiatives. Access to the island is strictly limited – and for the exclusive-use of resort guests.
Want more conservation luxury travel inspiration?
Contact your Southern Crossings Travel Designer today to discuss the opportunities to include these properties – and other wildlife conservation opportunities – in your tailor-made travel arrangements throughout Australia, New Zealand and the South Pacific.
Southern Crossings are proud supporters of the Australian Wildlife Conservancy