Fall in love with romantic luxury travel experiences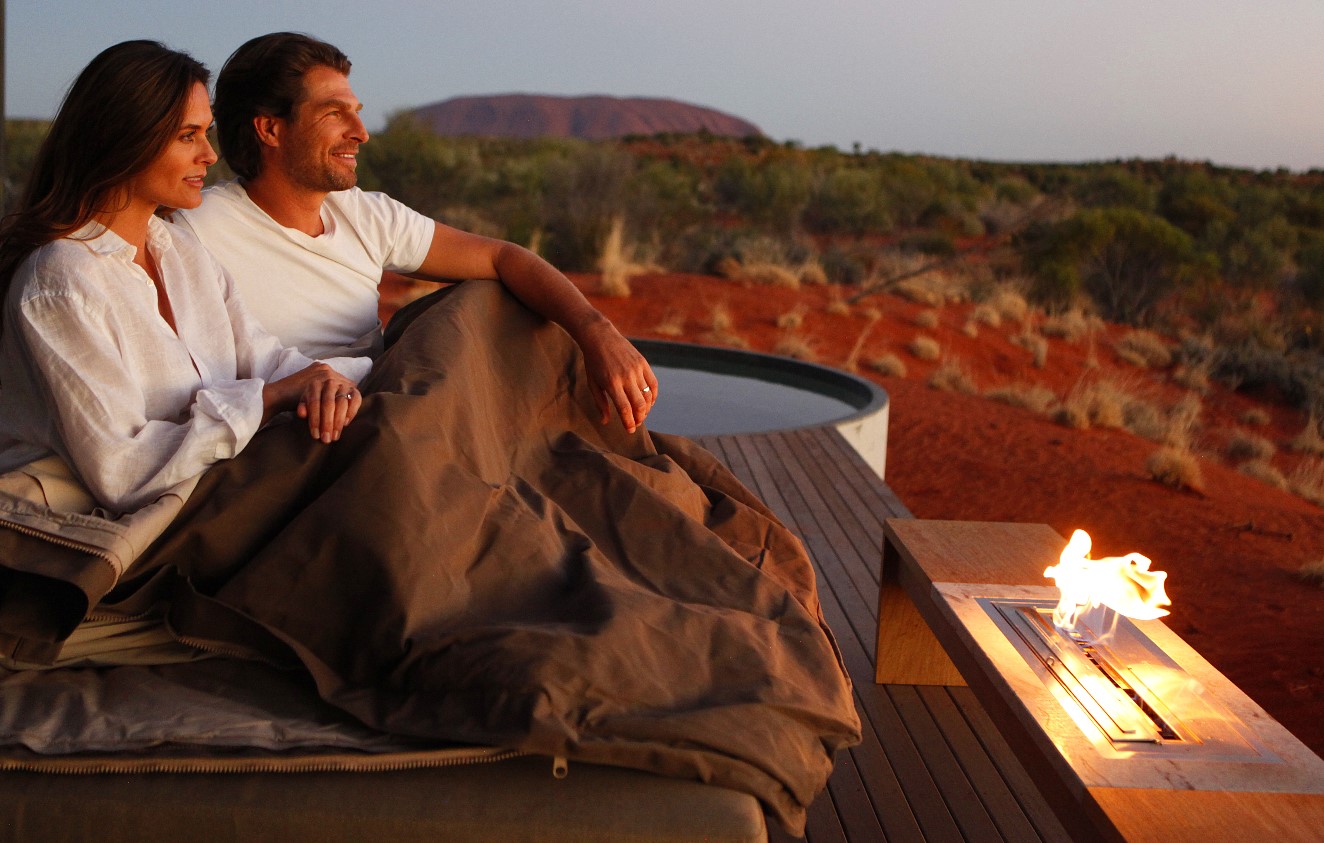 Finding your ideal holiday for two in Australia, New Zealand and the Islands of the South Pacific
Valentines day, anniversary, honeymoon or simply a special celebration with the one you love ..  Southern Crossings has no shortage of romantic luxury travel experiences to tailor the perfect holiday for two.
Romantic Luxury Travel Experiences in New Zealand 
To take your romance to new heights, Southern Crossings can heli you to a secluded mountain-top hot tub for two on New Zealand's stunning South Island or arrange a seaplane to take you to a long winery lunch on Waiheke (just minutes from the centre of Auckland).
Honeymooning in the South Pacific
For romance in the Pacific, how about a beach picnic on your own private island ? an indulgent spa treatment for two ? or sunset cocktails on the balcony of your overwater bungalow ?
Romance in Australia
Climb to the summit of the Sydney Harbour Bridge and we can arrange for a musician to serenade you or canapes served with the sparkling harbour city at your feet. Alternatively, snuggle into an outback swag to spend the night under a sky full of stars at Longitude 131. For romance and exclusivity, the Great Barrier Reef also has a new destination that delivers – a 'journey to the heart'.
Whether you're looking to 'pop the question' or 'tie the knot' in a romantic holiday setting; honeymoon in the lands Down Under, celebrate an anniversary or just looking for a romantic getaway for two, we can personalise luxury travel experiences to suit.
Whether it's a romantic hideaway for two (like the new Lilypad floating villa for two in Sydney or the lovely Lindis Pods in New Zealand) or an idyllic adults-only retreat – we can find your perfect match with tailored luxury travel experiences that you're sure to fall in love with right across our destinations!
For more romantic luxury travel experiences in Australia, New Zealand and the South Pacific
Contact your Southern Crossings Travel Designer to find love in the lands Down Under with a tailormade romantic vacation in  Australia, New Zealand and the South Pacific.