A private island resort as indulgent as it is inviting, as enticing to honeymooners as it is to families.
A scenic 45-minute seaplane flight or a short helicopter hop from Nadi, Kokomo Private Island resort sits on the fringes of Fiji's Kadavu island Group. Lush tropical rainforests fringed by white sandy beaches, surrounded by endless turquoise seas and encircled by the Great Astrolabe Reef: welcome to Kokomo Private Island Resort! This Pacific paradise has everyone and everything covered – from the kids club to the rainforest spa. Guests can surf secluded reefs, explore underwater caves and hike to hidden waterfalls. Surfing, sailing, water skiing and wakeboarding; beach games and glass bottom boat tours, deep sea fishing adventures and sunset cruises are just some of the other activities on offer.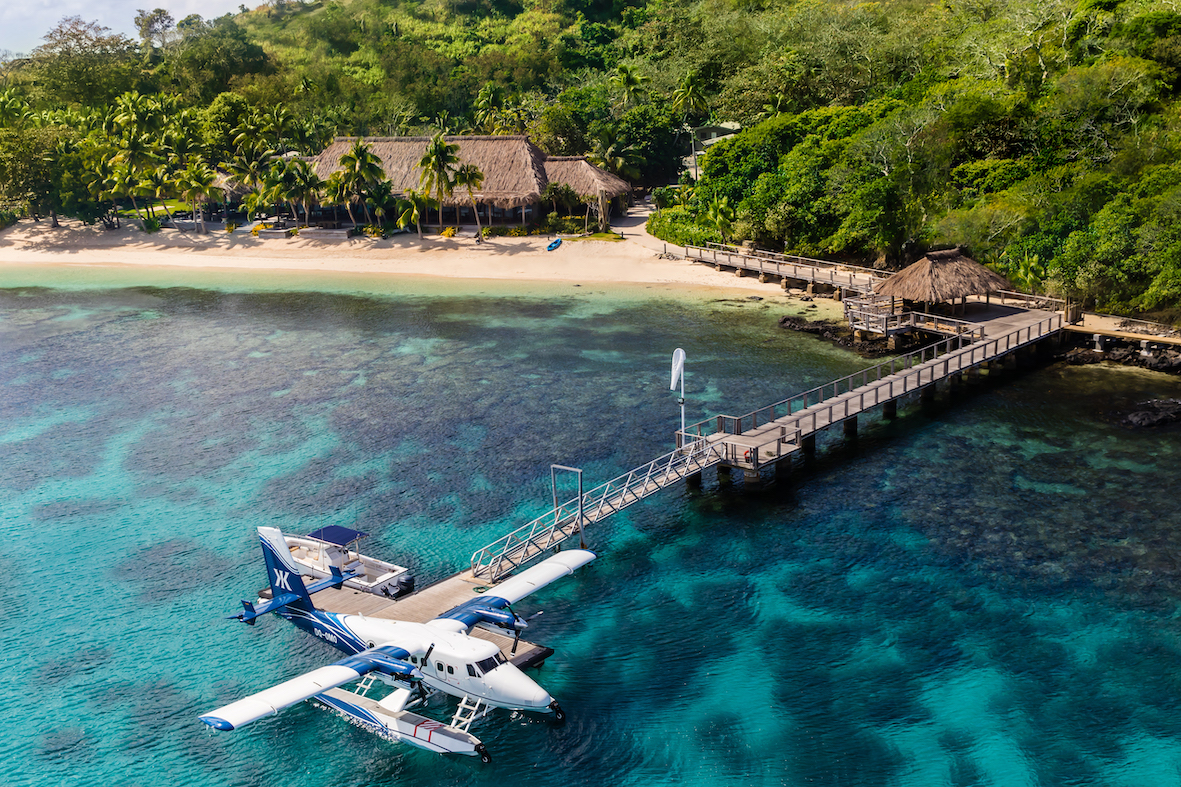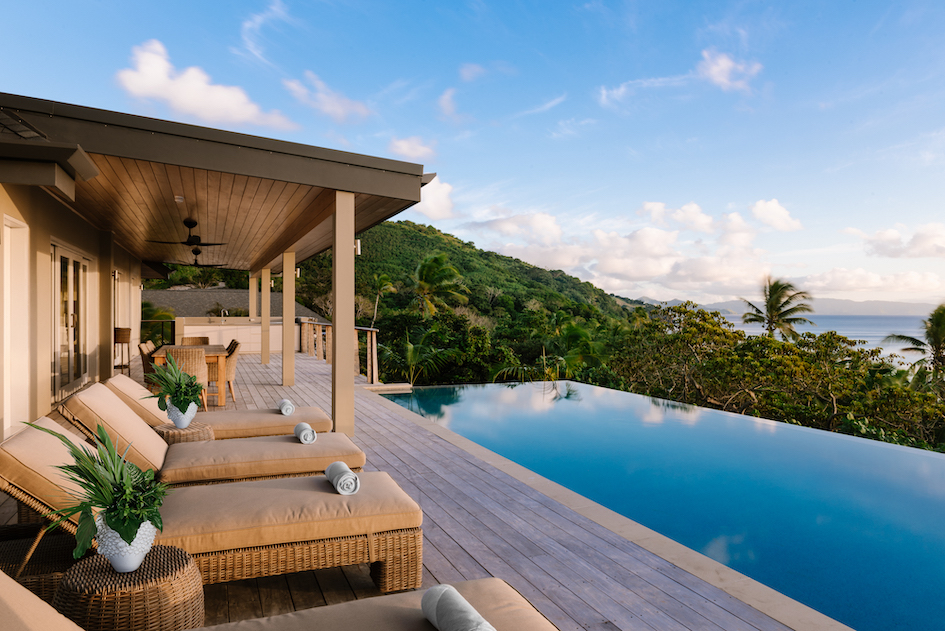 Beneath the surface, visitors to Kokomo are treated to another world of underwater treasures. Fiji's legendary Great Astrolabe Reef (and a collection of rewarding, yet rarely-visited dive sites) are only minutes from the island, whilst snorkellers can also explore brilliant coral gardens only metres from the shore. Dive with reef sharks, swim with turtles and participate in the island's Manta Ray conservation projects (Manta Rays visit these waters between May and October).
Dine beachside or poolside, in your villa or in one of countless breathtaking private settings (including the resort's new Wine Cellar that can cater for exclusive groups of up to 10 people).
Kokomo's accommodation offering includes 21 one-, two- and three-bedroom beachfront villas and 5 luxury residences (including the ultraluxe owner's villa, and three-, four-, five- and six-bedroom secluded hill-top residences), all with private pools. The whole island is also available for exclusive-use for special celebrations with extended family and friends
"Southern Crossings put together the trip of a lifetime...The team was incredibly accommodating and went above and beyond to ensure we received what we asked for and more .. amazing excursions and accommodations that we will never forget across seven locations in Australia and New Zealand. We highly recommend using Southern Crossings!"
"Thank you, once again, for making our trip so seamless. We loved every place we stayed and all of the adventures you planned for us! We hope to visit again and will be sure to connect with you for that trip."
"Every day was more exciting than the last. Great advice and great execution all around by Southern Crossings. Highly recommend!"