emirates one&only wolgan Valley
Greater Blue Mountains, New South Wales
On a 7,000-acre carbon-neutral wildlife conservancy on the edge of the World Heritage Blue Mountains, Emirates One&Only Wolgan Valley combines refined luxury and untamed wilderness; setting the benchmark for balancing conservation and indulgence.
Emirates One&Only Wolgan Valley is just 2.5 hours north-west of Sydney, but tucked away in the wilderness between dramatic sandstone escarpments, Wolgan Valley feels a million miles from the rest of the world.
Wallabies and wombats roam freely about the property which is also home to an impressive collection of Australian birdlife and beautiful native flora.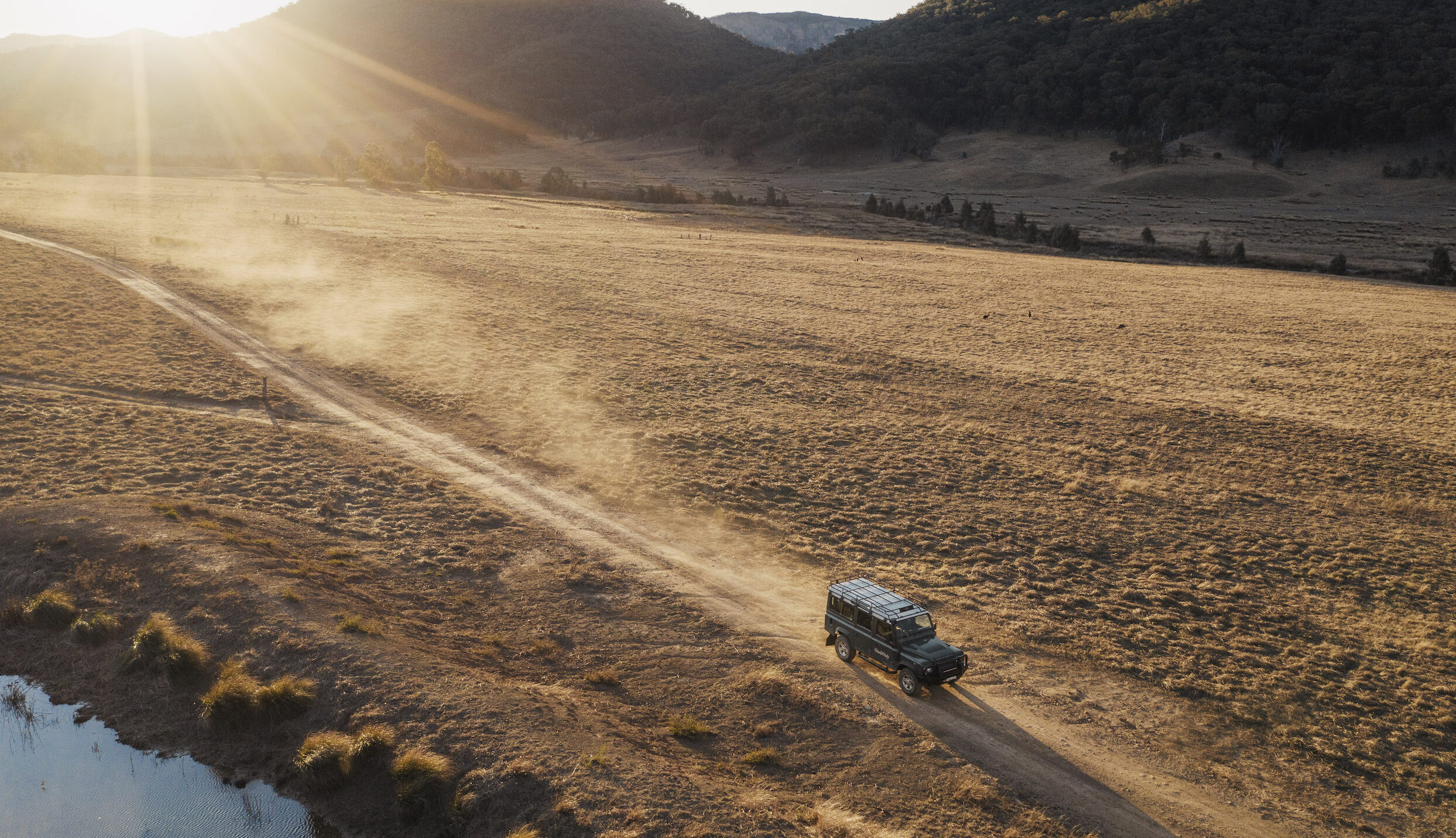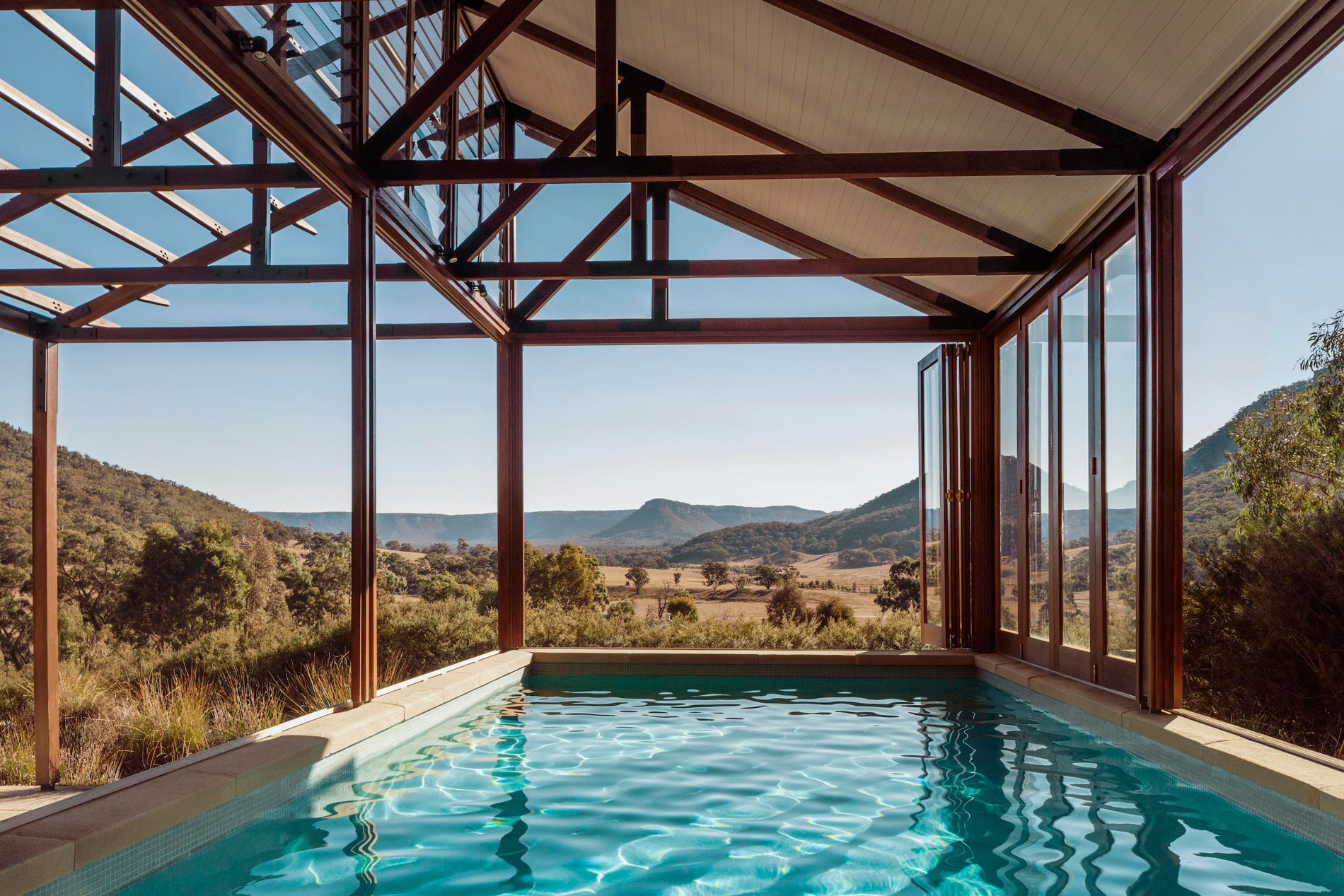 Forty elegantly-appointed spacious free-standing guest villas each enjoy a separate lounge area with cosy fireplace, their own indoor/outdoor plunge pool and a private outdoor deck from which to enjoy views across the valley. The two bedroom Wollemi Villas each have their own swimming pool, whilst the one-of-a-kind self-contained three-bedroom Wolgan Villa also includes a gourmet kitchen for you to experiment with local ingredients or invite the chefs to prepare a private dinner just for you.
The luxury lodge's Main Homestead houses a choice of dining and lounge-bar options where seasonally changing menus celebrate local farmers' and regional vintners' finest produce. Alternatively, you may choose to let the One&Only Wolgan Valley team prepare a family barbecue beneath the trees, a romantic champagne picnic enjoyed in the most spectacular natural surrounds or a traditional damper and Billy tea served around the campfire.
Explore the surrounding wilderness on one of many scenic walking trails, on horseback, by 4WD or mountain bike. One&Only Wolgan Valley also offers guests a wide range of guided experiences and interpretive local touring options, as well as a resort swimming pool, tennis court, archery, a stunning day spa (complete with hot and cold outdoor pools, sauna and steam room) and a collection of guided wellness experiences. Guests of all ages also have the opportunity to make a hands-on contribution to the luxury lodge's conservation projects.
Wombats, wallabies and wilderness on your doorstep, pure luxury and indulgence at your fingertips; combined with the resort's meaningful conservation initiatives, this is the place where you come to feel good about feeling great.
Getting here is also part of the fun: heli-transfer over breathtaking canyons or 4WD tour with a descendant of the great Charles Darwin.
All meals, most beverages and a selection of activities and touring are included with a stay at One&Only Wolgan Valley. This iconic Australian luxury lodge welcomes families with children of all ages. There is no mobile phone coverage at Emirates One&Only Wolgan Valley.
A love letter to the amazing team @southerncrossings (and a special thanks to Samantha Thomas who answered all my questions and adapted my itinerary as needed). You made my dream come true. From the tour guides to the drivers, from the accommodations to the flights, everything was perfect. You're the best in your business and I will talk about this adventure for the rest of my life.
Where to begin?! We cannot thank you enough for making our dream honeymoon come true. From start to finish it was absolutely perfect and so much more than we ever could have imagined. We still cannot believe how much you were able to fit in and each stop along our itinerary just got better and better. Working with Southern Crossings was - without a doubt - the best decision we made in planning this trip and we know, for sure, that it would not have been nearly the same without your brilliant expertise. … We are so grateful for your support around this trip and hope to work with you all again in the future as soon as we can make it back.
Just completed three weeks of travel in Australia and New Zealand with our 5 kids. Southern Crossing took great care of us by selecting properties that were worth visiting, finding local guides to help us see the sites, and recommending fine dining establishments that were superb. Well done. We would highly recommend their team.
We used Southern Crossings for our time away in the Northern Territory which has been on our wish list for years. The experience was everything we'd hoped for: from the hotels they recommended to the types and size of the tours they organised. It was perfect for our family. We loved the use of their app for up-to-date information on what was coming up and the places we had visited. I would highly recommend them and will definitely be using them again.
"Every day was more exciting than the last. Great advice and great execution all around by Southern Crossings. Highly recommend!"
If I could give Southern Crossings 10 stars I would! .. I found Southern Crossings through Town and Country Magazine and my hopes for a 5-star vacation became reality .. once we had our Zoom with Paul, we knew that we would be in good hands. .. Paul tailored EVERY SINGLE detail of what we were looking for in our trip to our needs. The itinerary was amazing, .. I expressed interest after hearing about a restaurant while in Sydney, and he helped push to get us off the extremely long waitlist. He made sure we had the BEST rooms at each hotel we stayed at .. they seriously are the best of the best.
I have worked with a lot of travel companies over the years and I'm happy to say Southern Crossings is at the top of the list. You guys were so easy to work with and so organized and on top of everything. None of those details were missed on me. My only wish is that you covered more areas in the world!!
"Southern Crossings put together the trip of a lifetime...The team was incredibly accommodating and went above and beyond to ensure we received what we asked for and more .. amazing excursions and accommodations that we will never forget across seven locations in Australia and New Zealand. We highly recommend using Southern Crossings!"
"Thank you, once again, for making our trip so seamless. We loved every place we stayed and all of the adventures you planned for us! We hope to visit again and will be sure to connect with you for that trip."