Lord Howe Island, New South Wales
This intimate island hideaway epitomises contemporary Australian beach-side chic. Stylish guest suites with spacious outdoor decks open up to stunning views of Lord Howe island's dramatic peaks and the turquoise lagoon just footsteps away.
Tucked away on the edge of a tranquil bay on the idyllic World Heritage Listed Lord Howe Island, Capella Lodge is a refreshingly off-the-radar retreat for in-the-know discerning travellers.
World Heritage listed Lord Howe Island is a secluded and tranquil subtropical treasure in the Pacific Ocean. Hike the island's stunning peaks, wander in the shade of beautiful Banyan trees or cycle through forests of native Kentia palms. Swim with turtles in the island's turquoise lagoon, enjoy a seafood BBQ with the locals or disappear with a romantic picnic in Lovers Bay.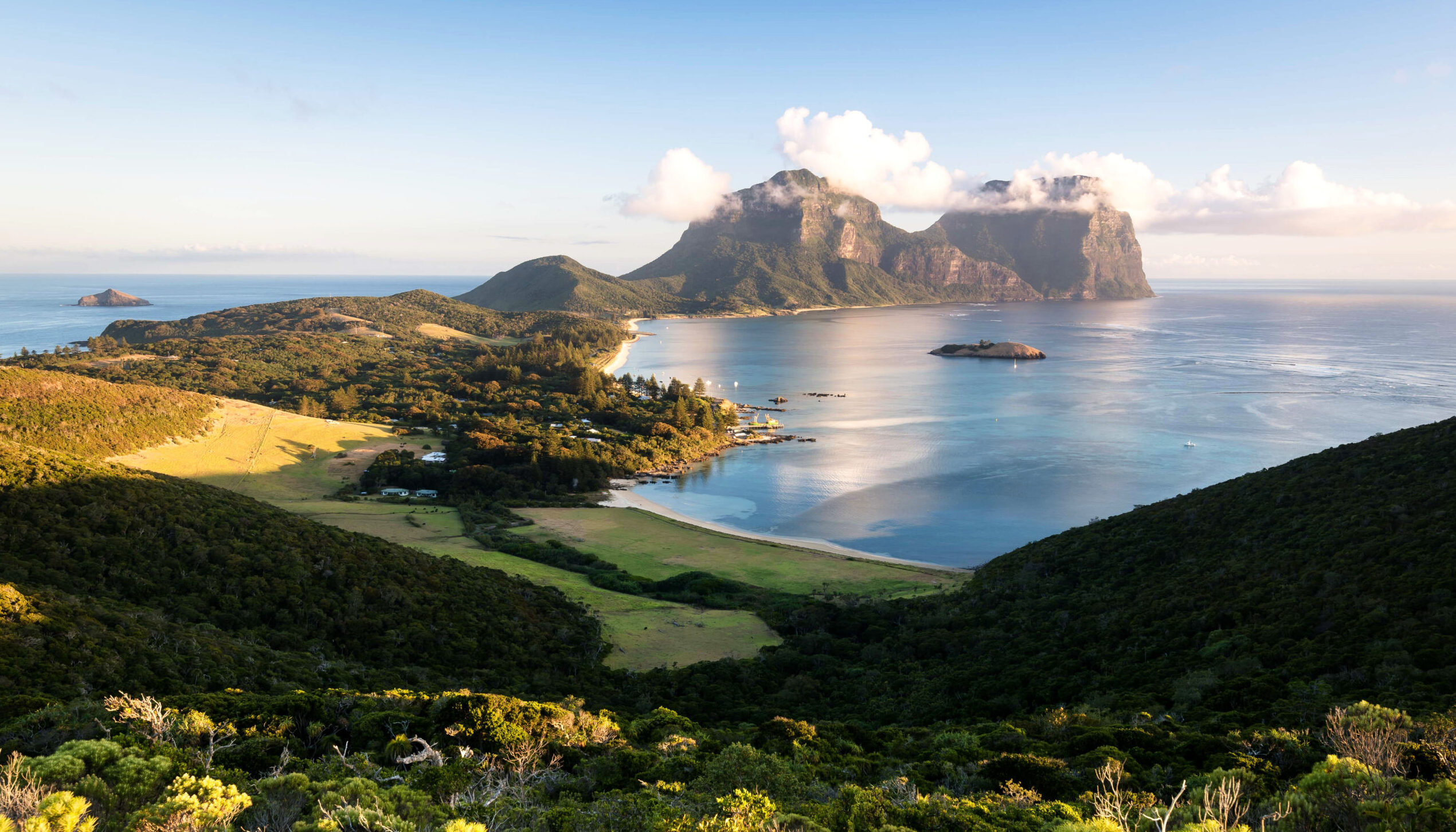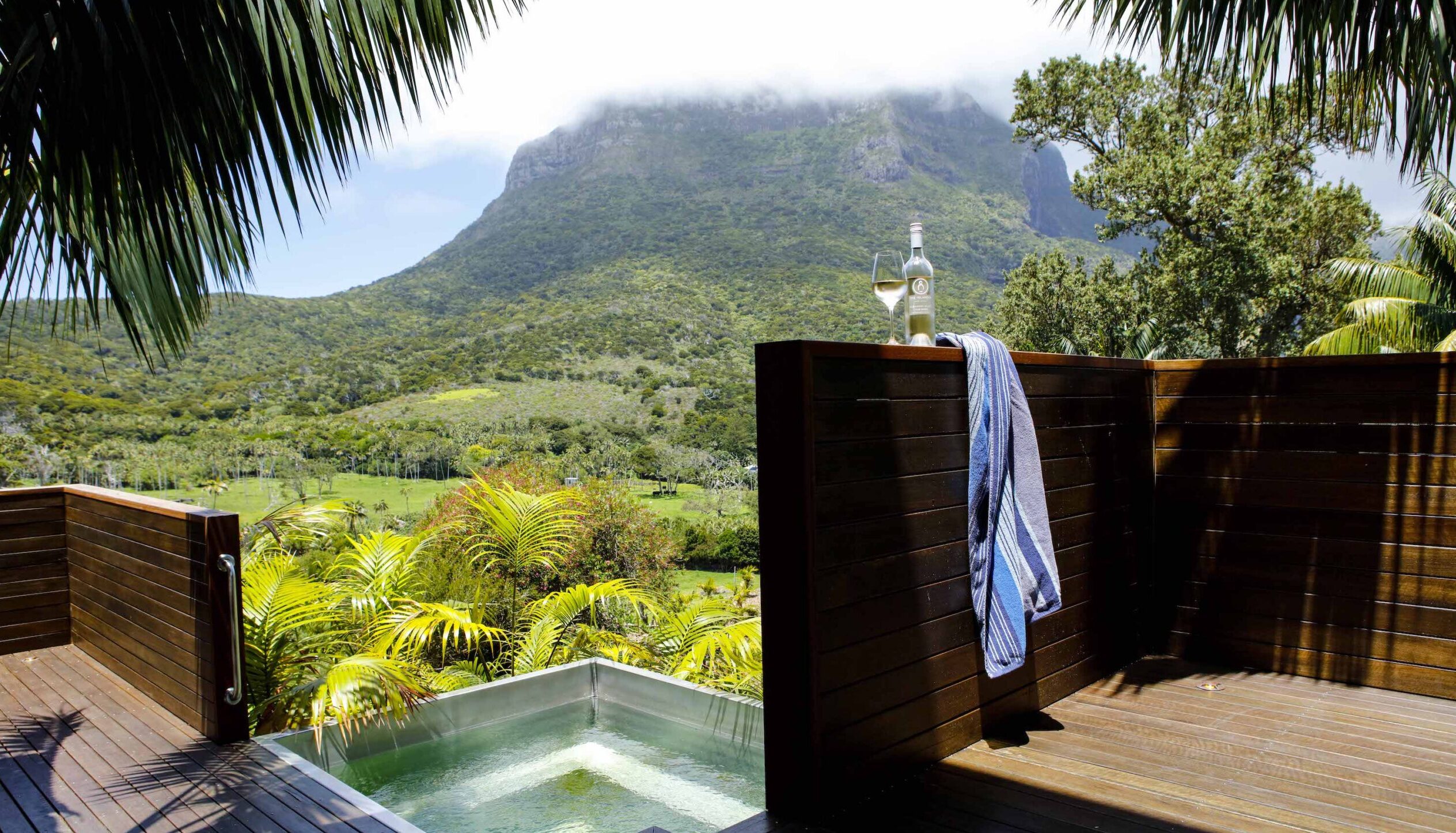 Almost every balcony and window of this intimate island hideaway opens to breathtaking views of Lord Howe Island's dramatic volcanic peaks, the turquoise lagoon just footsteps away and the Pacific Ocean beyond. The epitome of Australian contemporary beach-side chic, Capella Lodge's nine luxurious suites are complemented by a light and airy restaurant and bar, an intimate and indulgent day spa as well as a stunning horizon pool and sundeck.
Each of Capella's light-filled, spacious and stylishly appointed suites enjoy a private outdoor lounging area, some also boast a private plunge pool, outdoor bath or hot tub. Amenities at this luxury 'island home', including beach towels, bathrobes and backpacks, invite guests to enjoy the best Lord Howe has to offer: from unlimited action and adventure to undisturbed rest and relaxation.
Lord Howe Island offers some of the life's little luxuries that time has forgotten. Here, there is no mobile (cell phone) reception, no traffic lights or fast-food chains. Bicycles are the main mode of island transport, honesty boxes are common place and shoes are optional almost everywhere.
Gourmet breakfast, sunset canapes, dinner with premium wines and island airport transfers are included with a stay at Capella Lodge. This idyllic island luxury lodge welcomes families with children 10 years and older.
"Southern Crossings put together the trip of a lifetime...The team was incredibly accommodating and went above and beyond to ensure we received what we asked for and more .. amazing excursions and accommodations that we will never forget across seven locations in Australia and New Zealand. We highly recommend using Southern Crossings!"
"Thank you, once again, for making our trip so seamless. We loved every place we stayed and all of the adventures you planned for us! We hope to visit again and will be sure to connect with you for that trip."
"Every day was more exciting than the last. Great advice and great execution all around by Southern Crossings. Highly recommend!"