Flinders Ranges, South Australia
Formerly an outback sheep station, now a world-class wildlife conservancy, Arkaba provides the opportunity to be immersed in the story of the Australian bush and the chance to get 'hands-on' with meaningful conservation programs.
On the edge of the Ikara-Flinders Ranges National Park, surrounded by breathtaking ancient landscapes, Arkaba is approximately 400km (or a one-hour scenic charter flight) north of Adelaide.
Here, the true luxury is 60,000 awe-inspiring acres shared with just 10 guests. Surrounded by the ancient landscapes of the Flinders Ranges, Arkaba's elegantly restored 1850s homestead provides an oasis of comfort and genuinely warm Australian hospitality in a remote and breath-takingly rugged outback setting.
The Arkaba Homestead hosts four en-suite guestrooms that open on to the shaded veranda enjoying views of the surrounding ranges. A fifth guest room in a separate stone cottage is ideal for those who prefer a little more seclusion.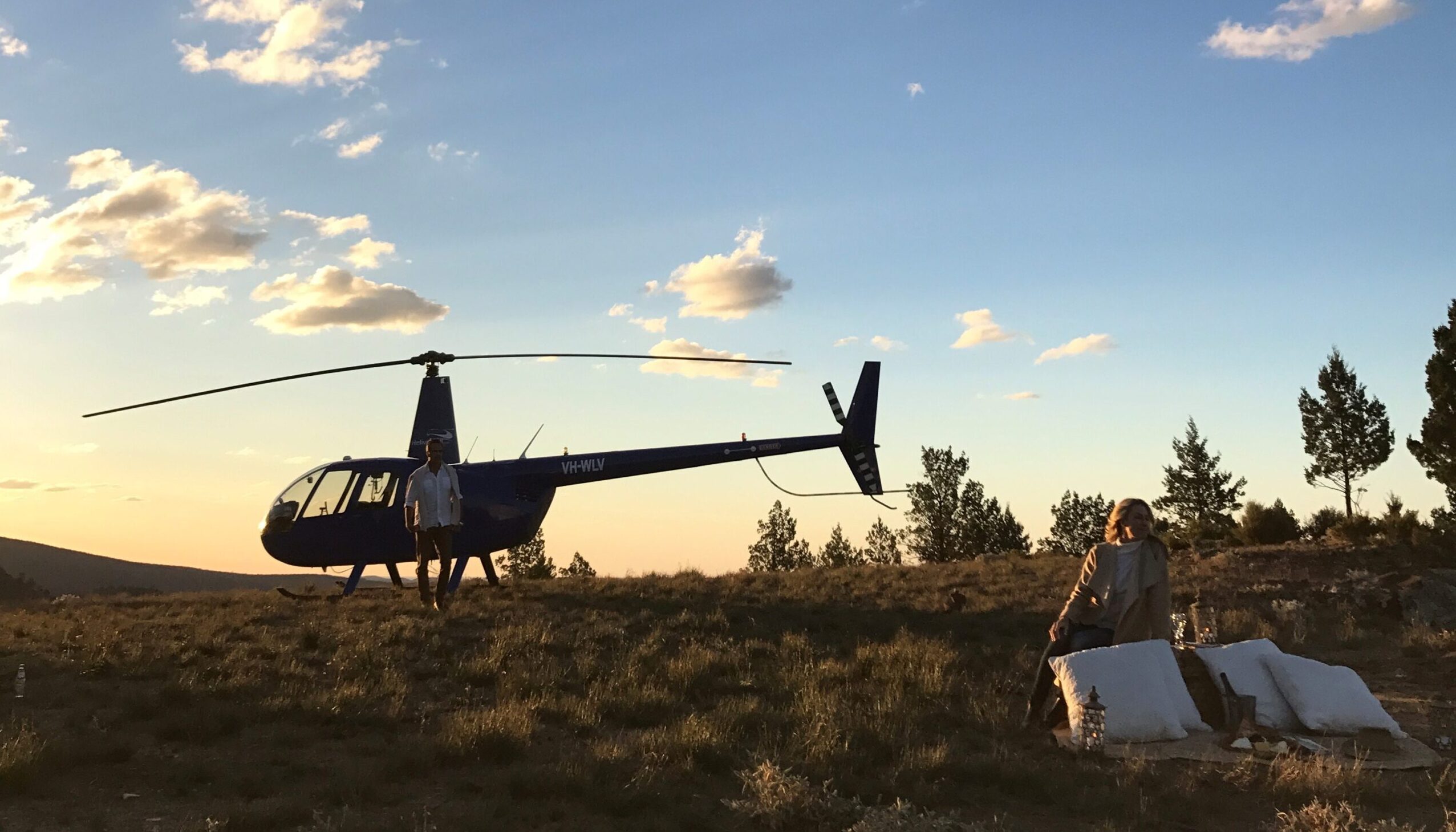 With its deep verandas and flagstone floors the character-filled Arkaba Homestead also houses a cosy guest lounge and library. Meals and stories are shared around a communal table on the outdoor terrace, with menus focused on fabulous South Australian produce accompanied by fine South Australian wines. Arkaba guests can also enjoy canapes and sundowners on a spectacular outback range and relax around the campfire with new friends and a glass of South Australian red.
Expert guides lead walks and open-top 4WD safaris to reveal fascinating flora, fauna, landscapes and indigenous culture; heli-scenic flights provide access to otherwise inaccessible landscapes and adventures; and in the afternoon, Arkaba's outdoor pool provides a welcome retreat from the heat of the day.
Whilst all Arkaba guests can sleep easy in the knowledge that their stay has made a direct contribution to the property's conservation projects, for guests who are keen to make a more hands-on contribution, Arkaba offers a range of 'conservation in action' activities which focus on restoring the region's beautiful biodiversity through the eradication of feral species and reversal of the effects of decades of livestock grazing.
Take a walk on the wild side and sleep under the outback stars in a real Aussie swag. We highly recommend the Arkaba Walk (March to October), a fully-guided four-day hike traversing breathtaking ancient landscapes in the epitome of bush luxury to provide a personalised, authentic and very memorable outback experience.
All meals, most beverages and a selection of guided safaris are included with a fully-hosted stay at Arkaba homestead. The luxury outback lodge welcomes children 12 years and older; and can also be booked for exclusive-use. There is no WiFi or mobile coverage at the property.
"Southern Crossings put together the trip of a lifetime...The team was incredibly accommodating and went above and beyond to ensure we received what we asked for and more .. amazing excursions and accommodations that we will never forget across seven locations in Australia and New Zealand. We highly recommend using Southern Crossings!"
"Thank you, once again, for making our trip so seamless. We loved every place we stayed and all of the adventures you planned for us! We hope to visit again and will be sure to connect with you for that trip."
"Every day was more exciting than the last. Great advice and great execution all around by Southern Crossings. Highly recommend!"